Autel MaxiVideo MV105 Camera
Got a question about this product?
Our team is ready to answer all your questions.
FAQ
Contact us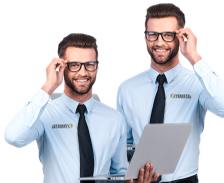 Autel MaxiVideo MV105 inspection camera
The Autel MV105 videoscope is a useful tool for troubleshooting car defects, as its small camera can reach hard-to-reach areas. The MV105 serves as an extension to the MaxiSys systems, but can also be connected to the PC by USB.
What are the features of the Autel MV105 videoscope?
With the videoscope, you can view live video images, view still images, and you can record video with the MV105. Video images can be viewed even in dark places because the Autel videoscope has built-in LED lighting. To get sharp images quickly, the camera is equipped with autofocus.
The technical specifications
5.5mm thin lens
Flexible camera and cabling
Viewing distance from 1cm to 30cm
Camera is waterproof up to 3m
Equipped with white LED lighting
1m camera cable
Image recording format of 320x240 pixels
What gets delivered?
Autel MV105 digital inspection camera
Cardboard storage box
Advantages & drawbacks
Waterproof up to 3 meters
Connectable to Autel MaxiSys devices
Connectable to PC or laptop
1 meter camera cable
Equipped with LED lighting
Not for use with diagnostic equipment other than the Autel MaxiSys line
Often purchased together with...
Specs summary
Device properties

Connect to computer
Review by Erik Robbrecht
Looks good though...
Does look good , I have yet to experience it
07-12-2021
Review by J&N Cars
Easy to use...
Easy to use. Good image quality
22-05-2020