Autel MaxiVideo MV105 Camera
Got a question about this product?
Our team is ready to answer all your questions.
FAQ
Contact us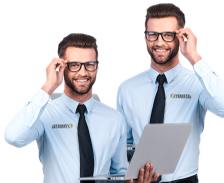 Autel MaxiVideo MV105 inspectiecamera
De Autel MV105 videoscoop is een handig hulpmiddel bij het opsoren van mankementen aan de auto, doordat de kleine camera op moeilijk bereikbare plaatsen kan komen. De MV105 dient ter uitbreiding van de MaxiSys systemen, maar kan ook op de PC worden aangesloten door middel van USB.
Wat zijn de mogelijkheden van de Autel MV105 videoscoop?
Met de videoscoop kun je live videobeelden bekijken, stilstaande beelden bekijken en je kunt met de MV105 video's opnemen. Videobeelden bekijken kan ook op donkere plaatsen, omdat de Autel videoscoop voorzien is van ingebouwde LED verlichting. Om snel scherpe beelden te krijgen, is de camera voorzien van autofocus.
De technische specificaties
5.5mm dunne lens
Flexibele camera en bekabeling
Kijkafstand van 1cm tot 30cm
Camera is waterdicht tot 3m
Voorzien van witte LED verlichting
1m camerakabel
Beeldopnameformaat van 320x240 pixels
Wat wordt er geleverd?
Autel MV105 digitale inspectie camera
Kartonnen opbergdoos
Advantages & drawbacks
Waterdicht tot 3 meter
Aan te sluiten op Auel MaxiSys apparaten
Aan te sluiten op PC of laptop
1 meter camerakabel
Voorzien van LED verlichting
Niet te gebruiken met andere diagnoseapparatuur dan de Autel MaxiSys lijn
Often purchased together with...
Specs summary
Device properties

Verbinden met computer
No reviews have been published.