Foxwell i70BT
i70BT is a newly developed diagnostic scanner from Foxwell with Wireless VCI Foxlink I. It inherits the same Foxwell advantages in automotive fault diagnostic technology, such as coverage by multiple manufacturers, service features and accurate test data, making it the perfect tool for busy garages or workshops that need the latest technology at an unbeatable price.
Read more
Got a question about this product?
Our team is ready to answer all your questions.
FAQ
Contact us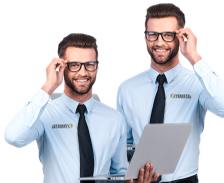 Foxwell i70BT in brief
The Foxwell i70BT is a professional diagnostic tool that can be used to read and clear error codes from a vehicle's On-Board Diagnostics (OBD) system. It is designed for use with OBD2-compliant vehicles made in 1996 or later and equipped with an OBD2 system.

If you work in the automotive industry, the Foxwell i70BT is an essential addition to your toolbox. It allows you to quickly and easily read and clear error codes, which can help detect and solve vehicle problems. In addition, it can be used to view live data streams, which can help identify vehicle problems. In addition to these diagnostic functions, the i70BT has a wide range of service functionality on board.

The Foxwell i70BT is easy to use, with a large, clear display and intuitive menu navigation. It has a number of diagnostic functions and features, including the ability to read and clear error codes, view live data streams, and perform freeze frame analysis. It also has a built-in battery, so it can be used on the go without power.
The functionalities of the i70BT
The Foxwell i70BT is compatible with a wide range of vehicles, including cars, light vans and SUVs, and can be used with both gasoline and diesel engines.

If you are looking for a professional diagnostic tool that can help you troubleshoot OBD2-compliant vehicles, the Foxwell i70BT is an excellent choice. It is reliable, easy to use and offers a wide range of diagnostic functions and features. Moreover, it is compatible with a wide range of vehicles, making it a versatile solution for mechanics and technicians. Below is a summary of its features:
Vehicle coverage of approximately 70 car brands, whether European, Asian or American
Automatic recognition of the chassis number (AutoVIN); thus the correct car is found immediately
Reading and erasing error codes in all systems for 70 car makes
View error code with description
Release of electric parking brake (EPB) on 42 makes of car
Oil reset on 49 makes of car
Automatic vehicle scan, or manual selection of vehicle and module
Display of live sensor data in text and graph form, 2 parameters simultaneously
Display of chassis number
Display of freeze frame data
Supports all 10 OBD2 test mode, such as live data, O2 sensor test etc.
Support bidirectional control for some vehicles
Support for various languages, including Dutch, English, French, German, Spanish, Italian, Russian and more
What is included with the Foxwell i70BT?
Foxwell i70BT diagnostic tablet
Foxwell wireless bluetooth VCI dongle
USB type C cable
USB charging adapter
Robust storage case
Manual
Updates for the device
After purchase, you will receive 36 months of free updates. After these 36 months the tester will continue to work normally with all updates and functionality installed up to that time.
If you want to stay up-to-date after that, the cost is € 225.00 ex VAT for 12 months license. (Does not matter how much time may have been skipped).
The Foxwell i70BT can read the following brands, among others:
European brands:
Abarth
Alfa Romeo
Audi
BMW
Bentley
Bugatti
Citroen
Dacia
Fiat
Ford
Jaguar
Lancia
Land Rover
Maybach
Maserati
Mercedes Benz
Mini
Opel
Peugeot
Porsche
Renault
Rolls-Royce
Saab
Seat
Skoda
Smart
Sprinter
Vauxhall
Volkswagen
Volvo
Asian brands
Acura
Honda
Hyundai
Infiniti
Isuzu
Kia
Lexus
Mazda
Mitsubishi
Nissan
Scion
Suzuki
Toyota
American brands
Chrysler
Ford
GM
Brazilian GM
Advantages & drawbacks
User-friendly interface, even for those unfamiliar with diagnostic tools
EOBD/OBD2 engine management diagnosis
Diagnosis of all modules
Live data and Freeze Frame data display
Very many service functions
Free updates
Built-in battery, so can be used on the go
Limited compatibility with older vehicles
You can lose the wireless VCI
Often purchased together with...
Specs summary
Manufacturer

Abarth, Alfa Romeo, Aston Martin, Audi, BMW, Bentley, Chevrolet, Chrysler, Citroën, Dacia, Daihatsu, Dodge, Ferrari, Fiat, Ford EU, Ford USA, General Motors, Honda, Hyundai, Infiniti, Jaguar, Jeep, Kia, Lamborghini, Lancia, Land Rover, Lexus, Maserati, Mazda, Mercedes, Mini, Mitsubishi, Nissan, Opel, Peugeot, Porsche, Renault, Rolls-Royce, Saab, Seat, Skoda, Smart, Subaru, Suzuki, Tesla, Toyota, Universeel, Volkswagen, Volvo

Device properties

Free updates, Handheld, Updates

Features

ABS, Airbag, Operate electronic parking brake, Erase fault codes, Freeze frame, Lambda probe / o2 sensors, Live data, Engine diagnostics, Engine management reset, Oil reset, Scantool, Service reset, Transmission

Protocol

CAN, EOBD, ISO 9141, J1850 PWM, J1850 VPW, K-Line, KWP-2000, OBD2
No reviews have been published.