Foxwell i70BT
i70BT is een nieuw ontwikkelde diagnostische scanner van Foxwell met Draadloze VCI Foxlink I. Hij erft dezelfde Foxwell voordelen in autofoutdiagnosetechnologie, zoals dekking door meerdere fabrikanten, servicefuncties en nauwkeurige testgegevens, waardoor het de perfecte tool is voor drukke garages of werkplaatsen, die behoefte hebben aan de nieuwste technologie voor een onverslaanbare prijs.
Read more
Got a question about this product?
Our team is ready to answer all your questions.
FAQ
Contact us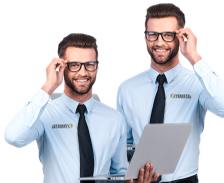 Foxwell i70BT in het kort
De Foxwell i70BT is een professioneel diagnostisch hulpmiddel dat gebruikt kan worden om foutcodes te lezen en te wissen van het OBD-systeem (On-Board Diagnostics) van een voertuig. Het is ontworpen voor gebruik met OBD2-compliante voertuigen, die zijn gemaakt in 1996 of later en zijn uitgerust met een OBD2-systeem.

Als je werkt in de automotive sector, is de Foxwell i70BT een onmisbare aanvulling op jouw gereedschapskist. Het biedt je de mogelijkheid om snel en gemakkelijk foutcodes te lezen en te wissen, wat kan helpen om problemen met voertuigen op te sporen en op te lossen. Bovendien kan het gebruikt worden om live data streams te bekijken, wat kan helpen bij het identificeren van problemen met het voertuig. Naast deze diagnosefuncties, heeft de i70BT een uitgebreid scala aan service functionaliteiten aan boord.

De Foxwell i70BT is gemakkelijk te gebruiken, met een grote, heldere display en intuïtieve menunavigatie. Het heeft een aantal diagnostische functies en features, waaronder de mogelijkheid om foutcodes te lezen en te wissen, live data streams te bekijken en freeze frame analysis uit te voeren. Het heeft ook een ingebouwde batterij, zodat het onderweg gebruikt kan worden zonder stroomvoorziening.
De functionaliteiten van de i70BT
De Foxwell i70BT is compatibel met een breed scala aan voertuigen, waaronder auto's, lichte bestelwagens en SUV's, en kan gebruikt worden met zowel benzine- als dieselmotoren.

Als je op zoek bent naar een professioneel diagnostisch hulpmiddel dat je kan helpen bij het oplossen van problemen met OBD2-compliante voertuigen, is de Foxwell i70BT een uitstekende keuze. Het is betrouwbaar, gemakkelijk te gebruiken en biedt een breed scala aan diagnostische functies en features. Bovendien is het compatibel met een breed scala aan voertuigen, waardoor het een veelzijdige oplossing is voor monteurs en technici. Hieronder vind je een opsomming van de mogelijkheden:
Voertuigdekking van circa 70 automerken, zowel Europees, Aziatisch als Amerikaans
Automatische herkenning van het chassisnummer (AutoVIN); zo wordt direct de juiste auto gevonden
Uitlezen en wissen van foutcodes in alle systemen bij 70 automerken
Bekijken van de foutcode met omschrijving
Vrijgeven elektrische parkeerrem (EPB) bij 42 automerken
Olie reset bij 49 automerken
Automatische voertuigscan, of handmatige selectie van voertuig en module
Weergeven van live sensor data in tekst- en grafiekvorm, 2 parameters tegelijkertijd
Weergeven van het chassisnummer
Weergave van Freeze frame data
Ondersteunt alle 10 OBD2 test modus, zoals live data, O2 sensor test etc.
Ondersteuning voor bidirectionele controle voor sommige voertuigen
Ondersteuning voor verschillende talen, waaronder Nederlands, Engels, Frans, Duits, Spaans, Italiaans, Russisch en meer
Wat wordt er meegeleverd met de Foxwell i70BT?
Foxwell i70BT diagnose tablet
Foxwell draadloze bluetooth VCI dongle
USB type C kabel
USB laadadapter
Robuuste opbergkoffer
Handleiding
Updates voor het apparaat
Na aanschaf ontvang je 36 maanden gratis updates. Na deze 36 maanden blijft de tester normaal werken met alle tot die tijd geïnstalleerde updates en functionaliteit.
Wil daarna up-to-date blijven, dan bedragen de kosten € 225,00 ex BTW voor 12 maanden licentie. (Maakt niet uit hoeveel tijd er eventueel overgeslagen is).
De Foxwell i70BT kan onder andere de volgende merken uitlezen:
Europese merken:
Abarth
Alfa Romeo
Audi
BMW
Bentley
Bugatti
Citroen
Dacia
Fiat
Ford
Jaguar
Lancia
Land Rover
Maybach
Maserati
Mercedes Benz
Mini
Opel
Peugeot
Porsche
Renault
Rolls-Royce
Saab
Seat
Skoda
Smart
Sprinter
Vauxhall
Volkswagen
Volvo
Aziatische merken
Acura
Honda
Hyundai
Infiniti
Isuzu
Kia
Lexus
Mazda
Mitsubishi
Nissan
Scion
Suzuki
Toyota
Amerikaanse merken
Chrysler
Ford
GM
Brazilian GM
Advantages & drawbacks
Gebruiksvriendelijk interface, zelfs voor degenen die niet vertrouwd zijn met diagnostische tools
EOBD/OBD2 motormanagement diagnose
Diagnose van alle modules
Live data en Freeze Frame data weergave
Zeer veel servicefuncties
Gratis updates
Ingebouwde batterij, dus onderweg te gebruiken
Beperkte compatibiliteit met oudere voertuigen
De draadloze VCI kan je kwijtraken
Often purchased together with...
Specs summary
Manufacturer

Abarth, Alfa Romeo, Aston Martin, Audi, BMW, Bentley, Chevrolet, Chrysler, Citroën, Dacia, Daihatsu, Dodge, Ferrari, Fiat, Ford EU, Ford USA, General Motors, Honda, Hyundai, Infiniti, Jaguar, Jeep, Kia, Lamborghini, Lancia, Land Rover, Lexus, Maserati, Mazda, Mercedes, Mini, Mitsubishi, Nissan, Opel, Peugeot, Porsche, Renault, Rolls-Royce, Saab, Seat, Skoda, Smart, Subaru, Suzuki, Tesla, Toyota, Universeel, Volkswagen, Volvo

Device properties

Gratis updates, Uitleesapparaat, Updates

Features

ABS, Airbag, Elektronische parkeerrem openen, Foutcodes wissen, Freeze frame, Lambdasonde / o2 sensors, Live data, Motor uitlezen, Motormanagement reset, Olie reset, Scantool, Service reset, Transmissie

Protocol

CAN, EOBD, ISO 9141, J1850 PWM, J1850 VPW, K-Line, KWP-2000, OBD2
No reviews have been published.