Autel MaxiDAS DS900BT
The Autel MaxiDAS DS900BT is the long-awaited successor to the very popular MaxiDAS DS808, which has been out of production for quite some time. The DS900BT is completely rebuilt with a powerful Android tablet as a base, the wireless VCI system and simplified software from the MaxiSys series. This makes the DS900 a very powerful and future-proof system. Also, the new fast intuitive user interface means that every garage gains significant time savings on diagnosis and service work. In addition to very comprehensive diagnosis and service capabilities, such as service reset, battery learning, EPB control, etc., the DS900T can also control and test components (or actuators).

✓ EOBD/OBD2 and OBD1 engine management diagnosis for all car brands
✓ OBDFCM support
✓ Touchscreen Android tablet design
✓ Wireless connection via Bluetooth
✓ Diagnosis of all modules
✓ Live data and Freeze Frame data display with the ability to save and replay it
✓ I/M Readiness emission test
✓ Service capabilities: BMS, SAS, DPF, EPB, SRS, Oil reset
✓ Teaching of injectors
✓ Testing and control of components (actuators)
✓ Fully supported in English with a 2 year warranty
Read more
Got a question about this product?
Our team is ready to answer all your questions.
FAQ
Contact us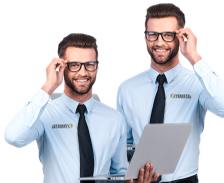 Autel MaxiDAS DS900BT
The DS900BT comes standard with a MaxiVCI V150 Bluetooth to wireless diagnose and service cars. Since the DS900 series borrows its software from the MaxiSys models, updates are available on a very regular basis. But also the more exotic car brands such as Ferrari, Lamborghini, Maserati etc. are supported. Because the DS900BT has support for more than 80 car brands, this offers a huge advantage over the cheaper positioned MX808(TS) series. In addition, the DS900BT is also wireless with a bluetooth VCI, this makes you not bound to perform diagnostics or service in one place. This allows you to control components while you can stay under the hood or under the car yourself. This way there is no need for two people to perform these operations.
As mentioned, the DS900BT is the successor to the DS808 series which was the standard in every independent garage. Improvements have been made to the software, the speed of diagnosis and service, the translation of the device and more extensive support in terms of new models, among others. The DS900BT will last for years to come, thanks to the tablet's modular Android platform and updates that can be downloaded and installed via Wi-Fi.
Features of the MaxiDAS DS900BT at a glance:
When you don't need the extensive coding capabilities of components from the MaxiSys line, but want to control diagnostics, service and components (actuators) at the highest level, the MaxiDAS DS900 series is the right choice. It offers a tremendously versatile and comprehensive kit with everything you need. Also the included wireless VCI and the robust tablet make the DS900BT unmatched in this price range, no other brands offer such high quality for this price in any way.
Reads and clears fault codes in all systems of more than 80 car brands
OBFCM Support: Can read the fuel consumption and return it to the authorities for the MOT. This is mandatory in Europe as of January 1, 2024.
Unmatched OE coverage of all electrical systems
Comprehensive ECU information, matching and adjustments
Live and freeze frame data display of all car systems
Extensive service functions
Actuators (components) testing and control using active tests
Oil service reset
Resetting service intervals
Battery reset and battery registration (BMS)
(Forced) regeneration of the particulate filter (DPF)
Reset of steering angle sensor (SAS)
Release electric parking brake (EPB) and brake pad reset
Injector programming
Teach-in throttle body
Live data recording and playback
Perform O2 monitor, on-board monitor, I/M readiness

Automatic vehicle recognition via "Auto VIN
Print diagnostic reports via PC and via Wi-Fi
DoIP en CANFD compatible
First two years free updates, then paid (device will continue to work if you do not choose to renew). Price for new update license for 1 year: €395 excl. VAT
What is included with the MaxiDAS DS900BT?
Autel MaxiDAS DS900BT diagnostic tablet based on Android
Autel wireless OBD2 bluetooth VCI
Manual

External power adapter

USB-C cable
Storage case
Autel DS900BT Technical specifications:
| | |
| --- | --- |
| Operating System | Android 11 |
| Processor | Quad core processor 1.8GHz |
| Memory for storage | 64GB |
| Screen | 8.0-inch 1280 x 800 pixel LCD touch screen |
| Battery | 7,700 mAh 3.7 V Lithium-polymer battery |
| Diagnostic tablet dimensions | 259,8mm x 168,9mm x 33,6mm |
Advantages & drawbacks
EOBD/OBD2 and OBD1 engine management diagnosis for all car brands
Touchscreen Android tablet design
Wireless connection via Bluetooth
Diagnosis of all modules
Live data and Freeze Frame data playback with the ability to save and replay it
I/M Readiness emission test
Service capabilities: BMS, SAS, DPF, EPB, SRS, Oil reset
Testing and control of components (actuators)
Software supported in English with a 2 year warranty
2 year free updates
No built-in printer, printing is via WiFi or bluetooth
More expensive than the DS808 predecessor
Often purchased together with...
Specs summary
Manufacturer

Abarth, Alfa Romeo, Aston Martin, Audi, BMW, Bentley, Chevrolet, Chrysler, Citroën, Dacia, Daihatsu, Dodge, Ferrari, Fiat, Ford EU, Ford USA, General Motors, Honda, Hyundai, Infiniti, Jaguar, Jeep, Kia, Lamborghini, Lancia, Land Rover, Lexus, Maserati, Mazda, Mercedes, Mini, Mitsubishi, Nissan, Opel, Peugeot, Porsche, Renault, Rolls-Royce, Saab, Seat, Skoda, Smart, Subaru, Suzuki, Iveco, Toyota, Universeel, Volkswagen, Volvo

Device properties

MOT, Bluetooth connection, Built in battery, Touchscreen, Handheld, Updates, Connect to computer, WIFi connection

Features

ABS, Battery Test, Battery coding, Controlling Actuators, Airbag, Component testing, Operate electronic parking brake, Erase fault codes, Freeze frame, Teach in throttle valve, Injector coding, Interface, Lambda probe / o2 sensors, Live data, Engine diagnostics, Engine management reset, Oil reset, Brake pad reset, DPF regeneration, Scantool, Service reset, Immobilizer, Calibrate steering angle sensor, Transmission, OBFCM upload RDW

Protocol

CAN, EOBD, ISO 9141, J1850 PWM, J1850 VPW, JDM, JOBD, K-Line, KWP-2000, OBD1, OBD2
Review by Intechnical
He really does what hi...
It really does what it is supposed to do. Problems with my cars have almost all been solved.
25-09-2023