Foxwell NT530 GM
The Foxwell NT530 GM is an advanced diagnostic tool and can do much more than just read and clear error codes. In fact, the NT530 can access any system present on General Motors vehicle, displaying live data, can display stored as well as running error codes, activates components, can reset and set oil/service intervals, and opens the electronic parking brake. The device works on both older GM models with OBD1 and GMs equipped with an OBD2 connection. Want to know if this device is right for your car? Check the GM feature list at the bottom of the page. It is possible that the latest GM models are not yet supported.
✓ EOBD/OBD2 engine management diagnosis
✓ OBD1 diagnosis
✓ Diagnosis of all modules
✓ Live data and Freeze Frame data display
✓ Actuators control, adaption values reset
✓ Programming and teaching components
✓ Service capabilities: oil/service reset, SAS, particulate filter, EPB, SRS
Read more
Got a question about this product?
Our team is ready to answer all your questions.
FAQ
Contact us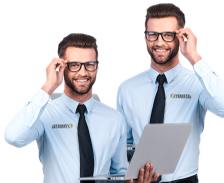 Foxwell NT530 GM
The NT530 is an economically priced professional scan tool for garages and diagnostic specialists as well as the serious hobbyist. This scan tool provides virtually OE-level diagnostics on all electronic systems present in the car. Not only basic functions such as reading and erasing error codes, displaying live data are among the possibilities, but also more advanced functions such as control, adjustments and programming. Also the most common service functions such as service interval reset, throttle body learning, particulate filter regeneration and much more is possible.
Reads and erases error codes from all GM electronic systems: engine, ABS, airbag, automatic, immobilizer, A/C, etc.
Displays definition of error code on diagnostic device
Turns off warning lights on the dashboard
Displays live data from sensors, also in graph form
Releases electronic parking brake (EPB service function)
Performs bi-directional component activations; manually operate components on the car to test their function
Provides support for module coding in various ECUs
Also, the tool can perform very specific operations:
Resetting the oil lamp
Set service intervals
Clearing adaptation values
Teach throttle body
Regenerate particulate filter (DPF regeneration)
Headlight adjustment
Steering angle sensor calibration
Teach-in of new parts
Teach-in of replacement parts
Opening and closing of electronic brake calipers (for the purpose of replacing brake pads)
The Foxwell NT530 General Motors is suitable for the following brands from the year 1996 to the present:
Buick
Cadillac
Chevrolet
GMC Truck
Hummer
Pontiac
Saturn
View and download function list for General Motors
In the GM function list (PDF) you will find all GM models and modules that can be read with the NT530. At the bottom of the file you will also find the special operations the device can perform on certain models. Before ordering the device, we recommend to check carefully if the desired features are present.
Updates

After registering the Foxwell scanner, you will receive lifetime free updates, installable through Foxwell's software.
Advantages & drawbacks
EOBD/OBD2 engine management diagnosis
OBD1 diagnosis
Diagnosis of all modules
Live data and Freeze Frame data display
Controlling actuators, resetting adaptation values
Programming and teaching parts
Service capabilities: oil/service reset, SAS, particulate filter, EPB, SRS
Only suitable for cars from the General Motors group (though upgradeable with other car brands!)
Windows computer or laptop required to install the software on the tester
Often purchased together with...
Specs summary
Manufacturer

Chevrolet, General Motors

Device properties

Free updates, Handheld, Updates

Features

ABS, Battery coding, Controlling Actuators, Airbag, Teach in, Component testing, Operate electronic parking brake, Erase fault codes, Freeze frame, Teach in throttle valve, Injector coding, Parts coding, Interface, Lambda probe / o2 sensors, Live data, Engine diagnostics, Engine management reset, Oil reset, Coding, Brake pad reset, DPF regeneration, Scantool, Service reset, Immobilizer, Calibrate steering angle sensor, Transmission

Protocol

CAN, EOBD, ISO 9141, J1850 PWM, J1850 VPW, K-Line, KWP-2000, OBD1, OBD2
No reviews have been published.