iCarsoft i620 Bluetooth scanner
iCarsoft i620 Bluetooth scanner
Met deze iCarsoft i620 Bluetooth dongle kunt u uw auto draadloos uitlezen, via uw telefoon (niet voor Apple, alleen voor Android geschikt). Deze scantool is geschikt voor elk auto merk en werkt op benzineauto's vanaf 2001 en diesels vanaf 2004.
Read more
Got a question about this product?
Our team is ready to answer all your questions.
FAQ
Contact us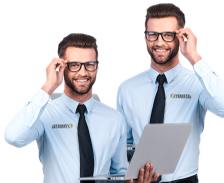 iCarsoft i620 universele bluetooth scanner
De iCarsoft i620 is geschikt voor het draadloos uitlezen op een Android smartphone of tablet (voor apple producten kan u een i610 scanner gebruiken).
De bluetooth dongle is te gebruiken op alle benzineauto's vanaf 2000 en diesels vanaf 2004.
Met deze bluetooth scanner kan uw auto via telefoon op professioneel niveau worden uitgelezen. Er wordt enkel demo software meegeleverd. Een volledige versie van de software kunt u online kopen. Werkt tevens goed met bijvoorbeeld Torque (verkrijgbaar in Play Store).
Mogelijkheden van de iCarsoft i620 Bluetooth dongle:
Uitlezen en wissen van foutcodes in het motormanagement
Uitlezen van voertuiginformatie zoals VIN, CIN en CVN
Bekijken van live data, zoals snelheid, toerental, verbruik, sensoren, temperatuur, timing, brandstofdruk etc
Loggen van voertuigdata
Makkelijk weg te werken door de kleine form factor, eventueel in combinatie met een verlengkabel
Demo software en instructies worden meegeleverd op een CD. Een volledige versie van de software kunt u online kopen.
Werkt tevens goed met bijvoorbeeld Torque (verkrijgbaar in Play Store).
Ondersteund de volgende protocollen:
ISO15765-4 (CAN)
ISO14230-4 (KWP2000)
ISO9141-2
J1850 VPW
J1850 PWM
OBD Warenhuis levert enkel originele iCarsoft producten, geleverd door iCarsoft Nederland.

Advantages & drawbacks
Betaalbaar draadloos uitleesapparaat om EOBD/OBD2 motor foutcodes uit te kunnen lezen en wissen
Geschikt voor elk automerk
Compact
Uitlezen via een app op de Android telefoon of tablet
Beperkt tot het uitlezen en wissen van foutcodes in de motor
Alleen geschikt voor auto's met het OBD2 protocol: benzine motoren vanaf bouwjaar 2001 en jongen en diesel motoren vanaf bouwjaar 2004 en jonger
Werkt niet met Apple producten, alleen met Android
Geen app meegeleverd
Often purchased together with...
Specs summary
Manufacturer

Abarth, Alfa Romeo, Aston Martin, Audi, BMW, Bentley, Chevrolet, Chrysler, Citroën, Dacia, Daihatsu, Dodge, Ferrari, Fiat, Ford EU, Ford USA, General Motors, Honda, Hyundai, Infiniti, Jaguar, Jeep, Kia, Lamborghini, Lancia, Land Rover, Lexus, Maserati, Mazda, Mercedes, Mini, Mitsubishi, Nissan, Opel, Peugeot, Porsche, Renault, Rolls-Royce, Saab, Seat, Skoda, Smart, Subaru, Suzuki, Toyota, Universeel, Volkswagen, Volvo

Device properties

Bluetooth verbinding, Uitleesapparaat, Verbinden met Android apparaten, Verbinden met computer, Verbinden met tablet, Verbinden met telefoon

Features

Foutcodes wissen, Freeze frame, Interface, Lambdasonde / o2 sensors, Live data, Motor uitlezen, Motormanagement reset, Scantool

Protocol

CAN, EOBD, ISO 9141, J1850 PWM, J1850 VPW, OBD2
No reviews have been published.