iCarsoft i620 Bluetooth scanner
iCarsoft i620 Bluetooth scanner
With this iCarsoft i620 Bluetooth dongle you can read your car wirelessly, via your phone (not for Apple, only Android compatible). This scan tool is suitable for any make of car and works on gasoline cars from the year 2001 and diesels from the year 2004.
Read more
Got a question about this product?
Our team is ready to answer all your questions.
FAQ
Contact us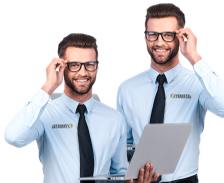 iCarsoft i620 universal bluetooth scanner
The iCarsoft i620 is suitable for wireless reading on an Android smartphone or tablet (for apple products you can use an i610 scanner).
The bluetooth dongle can be used on all gasoline cars from the year 2000 and diesels from the year 2004.
This bluetooth scanner can read your car via phone at a professional level. Only demo software is included. You can buy a full version of the software online. Also works well with Torque, for example (available in Play Store).
Capabilities of the iCarsoft i620 Bluetooth dongle:
Reading out and erasing error codes in engine management
Reading out vehicle information such as VIN, CIN and CVN
Viewing live data, such as speed, RPM, consumption, sensors, temperature, timing, fuel pressure, etc.
Logging of vehicle data
Easy to hide due to the small form factor, possibly in combination with an extension cable
Demo software and instructions are included on a CD. A full version of the software can be purchased online.
Also works well with Torque, for example (available in Play Store).
Supports the following protocols:
ISO15765-4 (CAN)
ISO14230-4 (KWP2000)
ISO9141-2
J1850 VPW
J1850 PWM
Carvitas supplies only original iCarsoft products, supplied by iCarsoft Netherlands.

Advantages & drawbacks
Affordable wireless reader to read and erase EOBD/OBD2 engine error codes
Suitable for any car brand
Compact
Reading out via an app on the Android phone or tablet
Limited to reading and erasing error codes in the engine
Only suitable for cars with the OBD2 protocol: gasoline engines from the year 2001 and before and diesel engines from the year 2004 and before
Does not work with Apple products, only Android
No app included
Often purchased together with...
Specs summary
Manufacturer

Abarth, Alfa Romeo, Aston Martin, Audi, BMW, Bentley, Chevrolet, Chrysler, Citroën, Dacia, Daihatsu, Dodge, Ferrari, Fiat, Ford EU, Ford USA, General Motors, Honda, Hyundai, Infiniti, Jaguar, Jeep, Kia, Lamborghini, Lancia, Land Rover, Lexus, Maserati, Mazda, Mercedes, Mini, Mitsubishi, Nissan, Opel, Peugeot, Porsche, Renault, Rolls-Royce, Saab, Seat, Skoda, Smart, Subaru, Suzuki, Toyota, Universeel, Volkswagen, Volvo

Device properties

Bluetooth connection, Handheld, Connect to Android devices, Connect to computer, Connect to tablet, Connect to phone

Features

Erase fault codes, Freeze frame, Interface, Lambda probe / o2 sensors, Live data, Engine diagnostics, Engine management reset, Scantool

Protocol

CAN, EOBD, ISO 9141, J1850 PWM, J1850 VPW, OBD2
Review by Peter
Pairing via Bluetoo...
Pairing via Bluetooth faltered a bit at first. After several attempts I succeeded (Samsung S9). For Torque, the "Faster communication" option had to be off, otherwise the connection would not be established. Before this I had an ELM327 clone for a tenner, I do not see a real difference in the retrieved info.
01-06-2021
Review by Andy Van Nieuwenhuyze
easy to use...
easy to use and many options regarding reading
02-06-2020
Review by Michael Buelens
product works fine....
product works fine. has correct pin code, which does not allow connecting to my android car radio.which was the intention.
19-12-2019
Review by Ultimo
Price/quality and w...
Price/quality and what it is designed for certainly fine
18-12-2019
Review by Herman.nl
Does what it b...
Does what it is designed to do, without fail.
11-03-2019
Review by Xxx
Good OBD scanner me...
Good OBD scanner with the convenience of reading on smartphone.
14-01-2019
Review by Chris Mertens
Does what it needs to do...
does what it needs to do
11-12-2018
Review by J.Middel
good product, does p...
good product, does exactly what it is suitable for
24-07-2018
Review by Kloppenburg
Quality nicely ver...
Quality neatly packaged complete
20-10-2017
Review by anonymous
Works very well spij...
Works very well sorry it ni dutch
19-04-2017
Review by j.lommen
easy operation...
easy operation and many possibilities
16-03-2017
Review by Donald
Was surprised quick s...
Was surprised fast service,nicely packaged,quality
17-12-2016