iCarsoft JP V3.0 for Japanese and Korean Car Brands
iCarsoft JP V3.0 for Japanese and Korean Car Brands
The iCarsoft JP V3.0 is an advanced diagnostic tool for Japanese and Korean cars, developed by iCarsoft Technology Inc. With this powerful device, both consumers and professionals can perform comprehensive diagnostics and troubleshoot issues.

With its 4.3" TFT LCD screen and a resolution of 800*480 pixels, the iCarsoft JP V3.0 can quickly and efficiently read and clear fault codes for all available systems of most Asian brands and models. The device offers many special functions and complete ECU diagnostics for most Japanese and Korean vehicle brands. The test modes mainly include CANBUS, ISO9141, KWP2000, and J1850, etc. It enables technicians to diagnose complex problems accurately.

The advantages of the iCarsoft JP V3.0 include:
Comprehensive OBD coverage for virtually all ECUs
Reads and clears codes for all available systems
Display of live data in text and graph for easy data analysis
Automatic VIN technology can automatically identify the model and year in modern vehicles
Test functions such as actuator control and bi-directional tests for testing specific vehicle subsystems and components
Read more
Got a question about this product?
Our team is ready to answer all your questions.
FAQ
Contact us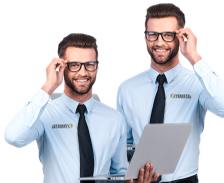 iCarsoft JP V3.0
The iCarsoft JP V3.0 is a professional and powerful tool for detecting issues with Korean and Japanese vehicles. Whether you're a car enthusiast who works on cars in your spare time or you're experiencing problems with your Japanese or Korean car, the iCarsoft JP V3.0 is an excellent choice to assist you in diagnosing and resolving problems.
What can the iCarsoft JP V3.0 do?
Steering Angle Sensor (SAS) Calibration
Oil Lamp/Service Reset
Electronic Parking Brake (EPB) System Maintenance
Diesel Particulate Filter (DPF) Regeneration Control System
Battery Management System (BMS)
Electronic Throttle Control System (ETC)
ABS Bleeding
Injector Coding
Basic TPMS Tasks
AFS Headlamp Reset
Air Conditioning Service
Air Filter Self-learning Process
Fuel Pump Activation Function
DTC Library for Reference
Supports Freeze Frame of Fault Code Functions
Provides Convenient Instructions with a Simple Interface
Multi-language Support: Dutch, English, German, French, Spanish, Czech, Swedish, Russian, Hungarian, Norwegian, Portuguese, Italian, Polish, Danish, and Finnish.
Please Note!
Some functions may be limited due to the requirement of a special factory access code. This scan tool covers 20 years of models, so some functions may not be available for all years/models. If you have any doubts, please contact us, and we'll be happy to assist you.
Supported Car Brands:
Nissan
Infiniti
Toyota
Lexus
Scion
Honda
Isuzu
Hyundai
Kia
Daewoo
Mazda
Acura
Subaru
Mitsubishi
Suzuki
What's Included with the iCarsoft:
iCarsoft JP V3.0 Diagnostic and Service Device
Universal OBD2 (System) Cable
USB Cable for Updates
Storage Bag
Manual
iCarsoft US V3.0 Languages:
Danish
German
English
Finnish
French
Hungarian
Italian
Dutch
Norwegian
Polish
Portuguese
Russian
Spanish
Czech
Swedish
Advantages & drawbacks
Support for multiple Asian brands and models
Fully EOBD/OBD2 compatible
Support for older OBD1 vehicles
Read and clear fault codes in all available systems
Live data and freeze frame display
Special functions: Oil/service reset, EPB, SAS, BMS, DPF, ETC
Control and coding of components
Reset adaptation values
Calibration of components
Multi language support
Only suitable for Asian car brands
Short cable included
Often purchased together with...
Specs summary
Manufacturer

Daihatsu, Honda, Hyundai, Infiniti, Kia, Lexus, Mazda, Mitsubishi, Nissan, Subaru, Suzuki, Toyota

Device properties

Free updates, Handheld, Updates

Features

ABS, Battery coding, Controlling Actuators, Airbag, Teach in, Component testing, Operate electronic parking brake, Erase fault codes, Freeze frame, Teach in throttle valve, Injector coding, Parts coding, Lambda probe / o2 sensors, Live data, Engine diagnostics, Engine management reset, Oil reset, Coding, Brake pad reset, DPF regeneration, Scantool, Service reset, Calibrate steering angle sensor, Transmission

Protocol

CAN, EOBD, ISO 9141, J1850 PWM, J1850 VPW, K-Line, KWP-2000, OBD1, OBD2
No reviews have been published.