iCarsoft LR V1.0 Land Rover / Jaguar diagnostic device
iCarsoft LR V1.0 Land Rover / Jaguar diagnostic device
The iCarsoft LR V1.0 is specially developed by iCarsoft for Land Rover and Jaguar. The error code reader is compatible with OBD1, OBDII and EOBD including Canbus and is suitable for Land Rover and Jaguar models up to the present (see if your model is listed in the function list at the bottom of the page). For the enthusiast and serious garage owner, reading out your Land Rover and/or Jaguar is simple and fast. The device can also reset the oil interval!

✓ EOBD/OBD2
✓ OBD1
✓ Read and clear error codes in all existing systems
✓ Live data display
✓ Oil/service interval reset
Read more
Got a question about this product?
Our team is ready to answer all your questions.
FAQ
Contact us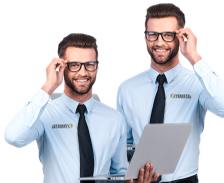 iCarsoft LR V1.0 Land Rover / Jaguar diagnostic device
With this iCarsoft LR V1.0 Land Rover / Jaguar diagnostic device, Land Rover and Jaguar models can be read at a high level. The scanner can read the engine management as well as a large number of other systems, such as Airbag, ABS, Transmission, Body, Chassis and Lighting. After error codes are found, you can reset the error code with the iCarsoft. In addition to the normal diagnostic functions, the oil/service interval can also be reset.
How does the iCarsoft LR V1.0 work ?
Although the tool has extensive capabilities, it is very easy to use. After the car is turned on the ignition, the error code reader is connected to the OBD2/OBD connection of the car. Then you can search for error codes in the various systems. Error codes are displayed with description on the device. After reading the error codes, there is the possibility to reset the error codes.
The iCarsoft LR V1.0 reads and clears faults in all systems such as:
Engine
Transmission
ABS
Airbags
Air conditioning
Instruments
Tires
Seats
Body
Chassis
Do
Brakes
Lighting
Communication
Special functions
Air suspension
What gets delivered with the iCarsoft LR V1.0 scanner?
Land Rover / Jaguar reader with color display
USB cable
Manual
Sturdy nylon storage bag
Compatible with the following Land Rover models:
Freelander
Defender
Discovery 2
Discovery 3
Discovery 4
Discovery Sport
Range Rover Sport
Range Rover (1999 to present)
Range Rover Evoque
Compatible met de volgende Jaguar modellen:
XE
XJ Type (1994 to present)
XF Type (2008 to present)
XK Type (1997 to present)
F Type (2014 to present)
F Pace
S Type (1999 to 2008)
X Type (2001 to 2009)
Carvitas supplies only original iCarsoft products, supplied by iCarsoft Netherlands.
Advantages & drawbacks
Fully EOBD/OBD2 compatible
Limited OBD1 compatibility
Read and clear error codes in all existing systems
Live data and freeze frame display
Special function: oil/service reset
Only suitable for Jaguar and Land Rover
Often purchased together with...
Specs summary
Manufacturer

Jaguar, Land Rover

Device properties

Free updates, Handheld, Updates

Features

ABS, Airbag, Erase fault codes, Freeze frame, Lambda probe / o2 sensors, Live data, Engine diagnostics, Engine management reset, Oil reset, Scantool, Service reset, Transmission

Protocol

CAN, EOBD, ISO 9141, J1850 PWM, J1850 VPW, KWP-2000, OBD1, OBD2
Review by Axel
Air suspension was inac...
Air suspension was inactive . Gear on and back in working order
21-07-2023
Review by Bob
Very useful in case of stor...
Very convenient in case of failure. Insightful.
10-10-2022
Review by Ronny Tanghe
Because it works like...
Because it works as it should very good device
27-06-2022
Review by Hans van den eede
Still have the product ...
Haven't tried the product yet
11-02-2021
Review by Grigoryan
Good product because n...
Good product because not all obd diagnostic devices get access to jaguar sowtware
07-12-2020
Review by Hydroget/hj janssen
Prima maar leest srs...
Fine but does not read out srs and hevac codes at 1999 lr p38 thor
21-08-2020
Review by luc germeyns
Neat OBD that allows ...
Neat OBD that allows you to read everything quickly. Convenient and clear menu structure so you can find faults or info quickly. Top device
27-07-2020
Review by Mattias
Product works well, ...
Product works well, very easy to use. Unfortunately it does not work on a 97 defender with an EGR ecu. This is also clearly stated in documentation by the way.
31-01-2020
Review by anonymous
Good price quality...
Good value for money. Nice cover included. Tool feels solid and easy to use. Software update also works well.
24-10-2019
Review by Frickus
Price quality very...
Very good value for money, nice and intuitive operation. Use it for range rover and now always have it with me in the car in case I get a sometimes trivial error far from home and otherwise can't estimate how serious it is.
31-05-2019
Review by Sjaak
proper device to s...
proper device to read malfunctions
29-05-2019
Review by anonymous
Good device with ve...
Good device with many possibilities. Unfortunately, of course, not possible to fix the cause of the error message, so a visit to the garage remains necessary if you are not technical/handy yourself.
19-02-2019
Review by anonymous
Device does what it...
Device does what it promises. Troubleshooting and resetting if possible. The air suspension of my Range rover broke down after I had replaced a rod in the height control system and I was able to reset it without any problems. I also read out a Jaguar Xjr that had an abs fault. Could find the fault.
26-11-2018
Review by Marc van tongerlo
fine quick le...
excellent fast readout with clear display
20-06-2017
Review by Rudy M.
Convenient to use and...
Convenient to use and always handy to have in my discovery 2
14-06-2017
Review by harry scheper
Just in .but bin...
Just in .but working within 1 minute and displays errors well
30-08-2016