iCarsoft LR V2.0 Land Rover / Jaguar
iCarsoft LR V2.0 Land Rover / Jaguar
The iCarsoft LR V2.0 is a diagnostic device suitable for many Land Rover and Jaguar models. With the LR V2.0, any module can be read. The error codes found can be cleared. Besides the diagnostic functions, the iCarsoft also has special functions for resetting and setting oil and service intervals, releasing the electronic parking brake, calibrating the steering angle sensor, learning new battery (battery registration), regenerating particulate filter and learning throttle valve.

✓ EOBD/OBD2
✓ Read and clear error codes in all existing systems
✓ Live data and freeze frame display
✓ Special functions: Oil/service reset EPB, SAS, BMS, DPF, ETC
Read more
Got a question about this product?
Our team is ready to answer all your questions.
FAQ
Contact us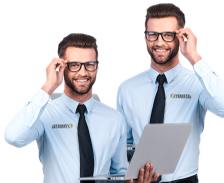 iCarsoft LR V2.0 Land Rover/Jaguar
The iCarsoft LR V2.0 Land Rover/Jaguar is iCarsoft's latest diagnostic tool for the Land Rover (also Range Rover) and Jaguar brands. The LR V2.0 is well further developed and now possesses as extras some service functions compared to their predecessors. Thus, the iCarsoft LR V2.0 can also handle the latest Land Rover and Jaguar models very well in all areas. The new added special functions are: BMS for learning/registering a battery after replacement, DPF for regenerating the particulate filter, ETC for learning the throttle valve and SAS for calibrating the steering angle sensor.
What is the iCarsoft LR V2.0 capable of?
Readout of OBD2/EOBD engine management
Reading out other electronic systems, such as ABS, airbags, transmission, instrument panel, brakes, lights etc etc.
Resetting and setting oil/service intervals
Opening and closing of the electronic parking brake (EPB)
Steering angle sensor calibration
Battery management system for battery registration
DPF for particulate filter regeneration
ETC for gas valve learning
Found error codes are displayed with description
Error code tips to determine the cause of the error code faster
Readout of VIN, CIN and CVN vehicle information
Display of live data and freeze frame
Free updates via iCarsoft updater
What gets delivered with the iCarsoft?
iCarsoft LR V2.0 reader
Universal OBD2 cable
Storage bag
Manual
Advantages & drawbacks
Fully EOBD/OBD2 compatible
Also support for older OBD1 models
Read and clear error codes in all existing systems
Live data and freeze frame display
Speciale functies: Olie/service reset EPB, SAS, BMS, DPF, ETC
Only suitable for Land Rover and Jaguar vehicles
Often purchased together with...
Specs summary
Manufacturer

Jaguar, Land Rover

Device properties

Free updates, Handheld, Updates

Features

ABS, Battery coding, Airbag, Operate electronic parking brake, Erase fault codes, Freeze frame, Teach in throttle valve, Lambda probe / o2 sensors, Live data, Engine diagnostics, Engine management reset, Oil reset, Brake pad reset, DPF regeneration, Scantool, Service reset, Calibrate steering angle sensor, Transmission

Protocol

CAN, EOBD, ISO 9141, J1850 PWM, J1850 VPW, K-Line, KWP-2000, OBD1, OBD2
Review by Peter Knockaert
you can make the mistake co...
you can use it to recipe the error codes of an RR 322 so that the air suspension works perfectly again
03-02-2021
Review by Marron b.v.
Just is house, works t...
Just is house, works fine so far....
10-03-2020
Review by Chantalle Demandt
To read out errors...
For reading and erasing errors fine thing. Once you want to adjust settings that goes with come into a more expensive segment. Simple to use.
08-07-2019