iCarsoft OP V1.0 Opel diagnose apparaat
iCarsoft OP V1.0 Opel diagnose apparaat
Deze iCarsoft OP V1.0 Opel OBDII / EOBD uitlezer inclusief Canbus is geschikt voor modellen t/m heden. Uw Opel uitlezen gaat met dit apparaat snel en makkelijk. Tevens is het mogelijk het olie interval te resetten en in te stellen. Onderaan de pagina vindt u een 10 pins verloopkabel voor oudere OBD1 aansluitingen.
✓ EOBD/OBD2
✓ OBD1
✓ Foutcodes uitlezen en wissen in alle aanwezige systemen
✓ Live data weergave
✓ Olie/service reset
Read more
Got a question about this product?
Our team is ready to answer all your questions.
FAQ
Contact us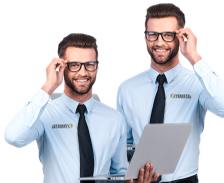 iCarsoft OP V1.0 Opel diagnose apparaat
Met deze iCarsoft OP V1.0 Opel foutcodelezer kunnen Opel modellen op hoog niveau uitgelezen worden. Met de scanner kan zowel het motormanagement als ook een groot aantal andere systemen worden uitgelezen, zoals Airbag, ABS, Transmissie, Body, Chassis en Verlichting. Nadat er foutcodes gevonden zijn, kunt u de foutcode analyseren en met de iCarsoft makkelijk resetten. Naast de diagnosefuncties kan ook het olie/service interval gereset en ingesteld worden.
Hoe werkt de Opel foutcodelezer iCarsoft OP V1.0?
Alhoewel de tool uitgebreide mogelijkheden heeft, is deze erg makkelijk in het gebruik. Nadat de auto op het contact is gezet, wordt de foutcodelezer aangesloten op de OBD2 / EOBD aansluiting van de auto. Vervolgens kan er gezocht worden naar foutcodes in de verschillende systemen. Foutcodes worden met omschrijving weergegeven op het apparaat. Na het uitlezen van de foutcodes is er de mogelijkheid om de foutcodes te resetten.

Het is ook mogelijk oudere modellen uit te lezen met een verloopkabel, deze kan u makkelijk bestellen bovenaan of onderaan deze pagina.
De iCarsoft OP V1.0 leest en wist storingen in alle systemen zoals:
Motor
Transmissie
ABS
Airbags
Airco
Instrumenten
Banden
Stoelen
Body
Chassis
Deuren
Remmen
Verlichting
Communicatie
Speciale functies
Wat krijgt u bij de Opel scanner iCarsoft OP V1.0?
Opel uitlezer met kleurendisplay
USB-kabel
Geïllustreerde Nederlandstalige handleiding
Stevige nylon opbergtas
Compatible met de volgende Opel modellen:
Adam
Agila A
Agila B
Ampera
Antara
Arena
Astra B
Astra C
Astra F
Astra G
Astra H
Astra J
Calibra
Campo
Captiva
Cascada
Combo
Corsa B
Corsa C
Corsa D
Frontera A
Frontera B
Insignia
Meriva A
Meriva B
Monterey
Movano
Omega B
Sintra
Speedster / VX220
Tigra B
Vauxhall Monaro
Vauxhall VXR8
Vectra B
Vectra C / Signum
Vivaro
Zafira A
Zafira B
De ondersteunde systemen zijn per model verschillend. U kan hiervoor de functielijsten raadplegen, of contact met ons opnemen.

OBD Warenhuis levert enkel originele iCarsoft producten, geleverd door iCarsoft Nederland.
Advantages & drawbacks
Volledig EOBD/OBD2 compatibel
Beperkt OBD1 compatibel
Foutcodes uitlezen en wissen in alle aanwezige systemen
Live data en freeze frame weergave
Speciale functie: Olie/service reset
Enkel geschikt voor Opel
Often purchased together with...
Specs summary
Manufacturer

Opel

Device properties

Gratis updates, Uitleesapparaat, Updates

Features

ABS, Airbag, Foutcodes wissen, Freeze frame, Lambdasonde / o2 sensors, Live data, Motor uitlezen, Motormanagement reset, Olie reset, Scantool, Service reset, Transmissie

Protocol

CAN, EOBD, ISO 9141, J1850 PWM, J1850 VPW, KWP-2000, OBD1, OBD2
No reviews have been published.