iCarsoft OP V2.0 Opel
De iCarsoft OP V2.0 is geschikt voor vele Opel modellen. Met de OP V2.0 kan elke module worden uitgelezen. De gevonden foutcodes kunnen gewist worden. Naast de diagnosefuncties bezit de iCarsoft ook speciale functies voor het resetten en instellen van olie en service intervallen, vrijgeven van de elektronische parkeerrem, kalibreren van de stuurhoeksensor, roetfilter regenereren en het inleren van gasklep.

✓ EOBD/OBD2
✓ Foutcodes uitlezen en wissen in alle aanwezige systemen
✓ Live data en freeze frame weergave
✓ Speciale functies: Olie/service reset EPB, SAS, DPF, ETC
Read more
Got a question about this product?
Our team is ready to answer all your questions.
FAQ
Contact us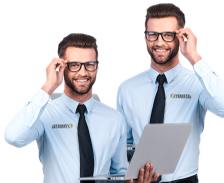 iCarsoft OP V2.0 voor Opel
De iCarsoft OP V2.0 Opel is het nieuwste diagnoseapparaat van iCarsoft voor Opel. De OP V2.0 is goed verder ontwikkeld door iCarsoft en heeft wat extra service functies in vergelijking met hun voorgangers. Zo kan de iCarsoft OP V2.0 ook prima overweg met de nieuwste Opel modellen op alle gebieden. De nieuwe toegevoegde speciale functies zijn: DPF voor het regenereren van het roetfilter, ETC voor het inleren van de gasklep en SAS voor het kalibreren van de stuurhoeksensor.
Wat kan de iCarsoft OP V2.0?
Uitlezen van OBD2/EOBD motormanagement
Uitlezen van andere elektronische systemen, zoals ABS, airbags, transmissie, instrumentenpaneel, remmen, verlichting etc etc.
Resetten en instellen van olie/service intervallen
Openen en sluiten van de elektronische handrem (EPB)
Stuurhoeksensor kalibratie
DPF voor roetfilter regeneratie
ETC voor gasklep inleren
Gevonden foutcodes worden met omschrijving weergegeven
Foutcodes tips om de oorzaak van de foutcode sneller vast te stellen
Uitlezen van VIN, CIN en CVN voertuiginformatie
Weergeven van live data en freeze frame
Gratis updates via iCarsoft updater
Wat wordt er bij de iCarsoft geleverd?
iCarsoft OP V2.0 uitleesapparaat
Universele OBD2 kabel
Opbergtas
Nederlandstalige handleiding
Advantages & drawbacks
Volledig EOBD/OBD2 compatibel
Ondersteuning voor OBD1 tbv oudere auto's
Foutcodes uitlezen en wissen in alle aanwezige systemen
Live data en freeze frame weergave
Speciale functies: Olie/service reset EPB, SAS, BMS, DPF, ETC
Enkel geschikt voor Opel
Often purchased together with...
Specs summary
Manufacturer

Opel

Device properties

Gratis updates, Uitleesapparaat, Updates

Features

ABS, Airbag, Elektronische parkeerrem openen, Foutcodes wissen, Freeze frame, Gasklep inleren, Lambdasonde / o2 sensors, Live data, Motor uitlezen, Motormanagement reset, Olie reset, Remblok reset, Roetfilter regeneren, Scantool, Service reset, Stuurhoeksensor kalibreren, Transmissie

Protocol

CAN, EOBD, ISO 9141, J1850 PWM, J1850 VPW, K-Line, KWP-2000, OBD1, OBD2
No reviews have been published.