iCarsoft OP V1.0 Opel diagnostic device
iCarsoft OP V1.0 Opel diagnostic device
This iCarsoft OP V1.0 Opel OBDII / EOBD reader including Canbus is suitable for models up to now. Reading out your Opel is fast and easy with this device. It is also possible to reset and set the oil interval. At the bottom of the page you will find a 10 pin adapter cable for older OBD1 connections.
✓ EOBD/OBD2
✓ OBD1
✓ Read and clear error codes in all existing systems
✓ Live data display
✓ Oil/service reset
Read more
Got a question about this product?
Our team is ready to answer all your questions.
FAQ
Contact us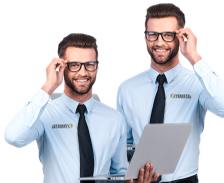 iCarsoft OP V1.0 Opel diagnostic device
With this iCarsoft OP V1.0 Opel error code reader, Opel models can be read at a high level. The scanner can read both the engine management as well as a large number of other systems, such as Airbag, ABS, Transmission, Body, Chassis and Lighting. After error codes are found, you can analyze the error code and easily reset it with the iCarsoft. In addition to the diagnostic functions, the oil/service interval can also be reset and set.
How does the Opel error code reader iCarsoft OP V1.0 work?
Although the tool has extensive capabilities, it is very easy to use. After the car is turned on the ignition, the error code reader is connected to the OBD2/OBD connection of the car. Then you can search for error codes in the various systems. Error codes are displayed with description on the device. After reading the error codes, there is the possibility to reset the error codes.

It is also possible to read older models with an adapter cable, you can easily order these at the top or bottom of this page.
The iCarsoft OP V1.0 reads and clears faults in all systems such as:
Engine
Transmission
ABS
Airbags
Air conditioning
Instruments
Tires
Seats
Body
Chassis
Doors
Brakes
Lighting
Communication
Special functions
What gets delivered with the Opel scanner iCarsoft OP V1.0?
Opel reader with color display
USB cable

Illustrated manual
Sturdy nylon storage bag
Compatible with the following Opel models:
Adam
Agila A
Agila B
Ampera
Antara
Arena
Astra B
Astra C
Astra F
Astra G
Astra H
Astra J
Calibra
Campo
Captiva
Cascada
Combo
Corsa B
Corsa C
Corsa D
Frontera A
Frontera B
Insignia
Meriva A
Meriva B
Monterey
Movano
Omega B
Sintra
Speedster / VX220
Tigra B
Vauxhall Monaro
Vauxhall VXR8
Vectra B
Vectra C / Signum
Vivaro
Zafira A
Zafira B
The supported systems are different for each model. You can consult the function lists for this, or contact us.

Carvitas supplies only original iCarsoft products, supplied by iCarsoft Netherlands.
Advantages & drawbacks
Fully EOBD/OBD2 compatible
Limited OBD1 compatibility
Read and clear error codes in all existing systems
Live data and freeze frame display
Special function: oil/service reset
Only suitable for Opel
Often purchased together with...
Specs summary
Manufacturer

Opel

Device properties

Free updates, Handheld, Updates

Features

ABS, Airbag, Erase fault codes, Freeze frame, Lambda probe / o2 sensors, Live data, Engine diagnostics, Engine management reset, Oil reset, Scantool, Service reset, Transmission

Protocol

CAN, EOBD, ISO 9141, J1850 PWM, J1850 VPW, KWP-2000, OBD1, OBD2
Review by De Klusboom
Solid product. Wo...
Solid product. Comes in a neat little bag with cables to connect it to the car / PC. Manual could have been a little more detailed.
27-10-2021
Review by Jacco
Gives the diagnosis so...
Provides diagnosis as desired.
09-04-2021
Review by R.W.Dijkstra
just a few more ke...
Only used a few times yet, but experience so far fine.
04-01-2021
Review by anonymous
Meets the expected...
Meets expectations and is simple to use. Many functions are so apparent, especially of course the OBD engine data, which completely reveals your car to you. No dealer secrets that just light up an LED on your dash, but the data that reports (in my case) that 1 of the temperature sensors is faulty. Cost sensor ... 2 tens and just replace it yourself on the radiator. Says a lot about diagnostic equipment, doesn't it.
22-03-2019
Review by Taxi van Raaij
The operation is relat...
Operation is relatively simple, even without a manual you can quickly get to grips with it. Fortunately, my October 1999 Astra was recognized and it turned out to be possible to read out an error. That did not work in one go; only when the MIL light came on, an error was registered on the scanner. The car itself does not seem to have a memory for the errors because the MIL light had come on a few times but the scanner could not report an error at first, without a MIL light coming on during the measurement.
17-12-2018
Review by Blommaert Tech. Services
Because you yourself understand...
Because you get your own insight into the technical condition of the car and you can reset simple errors.
01-10-2018
Review by Ronny
Easy to use...
Easy to use Good instructions for use
10-09-2018
Review by Marcel Erensteinl
Clear interface...
Clear interface and easy to operate. Nice sleek storage case, clear user manual.
30-08-2018
Review by Wout Noorman
Is very easy in...
is very easy to use my son of 5 can still
14-02-2018
Review by anonymous
easy to use...
gemakkelijk in gebruik................................
05-02-2018
Review by Michel
Have yet to properly ui...
Have yet to test it out properly just tried it and it seemed good
23-05-2017