iCarsoft VAWS V2.0 Volkswagen / Audi / Seat / Skoda
iCarsoft VAWS V2.0 Volkswagen / Audi / Seat / Skoda
The iCarsoft VAWS V2.0 is suitable for many Audi, Volkswagen, Seat and Skoda models. With the VAWS V2.0, any module can be read. The error codes found can be cleared. In addition to the diagnostic functions, the iCarsoft also has special functions for resetting and setting oil and service intervals, releasing the electronic parking brake, calibrating the steering angle sensor, learning new battery (battery registration), regenerating particulate filter and learning throttle valve.

✓ EOBD/OBD2
✓ Reading and erasing error codes in all existing systems
✓ Live data and freeze frame display
✓ Special functions: Oil/service reset EPB, SAS, BMS, DPF, ETC
Read more
Got a question about this product?
Our team is ready to answer all your questions.
FAQ
Contact us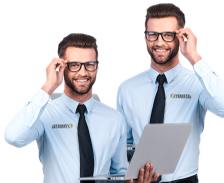 iCarsoft VAWS V2.0 Volkswagen/ Audi / Seat / Skoda
The iCarsoft VAWS V2.0 Volkswagen / Audi / Seat / Skoda is the latest diagnostic tool from iCarsoft for Audi, Volkswagen, Seat and Skoda. The VAWS V2.0 is well further developed by iCarsoft and has some additional service features compared to their predecessors. Thus, the iCarsoft VAWS V2.0 also handles the latest Audi, Volkswagen, Seat and Skoda models very well in all areas. The newly added special functions are: BMS for battery learning/recording after replacement, DPF for soot filter regeneration, ETC for throttle body learning and SAS for steering angle sensor calibration.
What is the iCarsoft VAWS V2.0 capable of?
Readout of OBD2/EOBD engine management
Reading out other electronic systems, such as ABS, airbags, transmission, instrument panel, brakes, lights etc etc.
Resetting and setting oil/service intervals
Opening and closing of the electronic parking brake (EPB)
Steering angle sensor calibration
Battery management system for battery registration
DPF for particulate filter regeneration
ETC for gas valve learning
Found error codes are displayed with description
Error code tips to determine the cause of the error code faster
Readout of VIN, CIN and CVN vehicle information
Display of live data and freeze frame
Free updates via iCarsoft updater
Supported models
Model coverage VW:
Amarok 2010-2015
Beetle 2012-2015
Beetle Cab 2013-
Beetle Cab(NAR) 2012-
Bora 1995-2005
Bora(CHN) 2013-
CaddY 2011-2015
CaddY 2004-2010
CaddY 1996-2003
Corrado 1995
Crafter LT3 2006-2015
Eos 2006-2007
Eos(NAR) 2010-
Fox/CrossFox/Lupo 2004-2017
Gol Par Sav Poi 2006-2015
Gol Par Sav Poi 1999-2006
Gol Special 1999-2005
Gol/VoYage/Saveiro 2009-2013
Golf 1998-2017
Golf 2013-2015
Golf Cabrio 1995-2002
Golf Cabrio 1997-2002
Golf Cabriolet 2012-2017
Golf Jetta II 1995-2010
Golf Jetta VI 2009-2014
Golf Jetta VI(NAR) 2010-2014
Golf Plus 2009-2014
Golf Plus 2005-2009
Golf Variant VII 2014-
Golf Variant VII 2014-
Golf Vento II 1995-1999
Golf/Jetta VII 2013-2017
Jetta 2005-2010
Jetta IV 1999-2015
Jetta(CHN) 2013-
Jetta(CHN) 2013-
Kombi 2006-2015
LT2 1996-2006
Lupo 1999-2006
New Beetle 1998-2011
New Beetle Cab 2003-2011
Novo Gol 2013-2017
Passat 2011-2017
Passat 2010-
Passat B4 1995-1997
Passat B5 1997-2005
Passat B6 2005-2011
Passat B7 2011-2015
Passat CC 2009-2017
Phaeton D1 2003-2017
Polo 1995-2017
Polo Classic 1996-2010
Polo Vivo 2010-2015
Rabbit 2006-2009
Sagitar 2006-
Sagitar 2006-
Santana 2001-2007
Saveiro 2013-2017
Sharan I 2001-2010
Sharan II 2011-2017
SpaceCross 2006-2017
SpaceFox 2006-2017
Sportva 2006-2017
Suran 2006-2017
T4 Caravelle 2001-2003
Tiguan 2008-2017
Tiguan(NAR) 2010-
Tiguan(NAR) 2010-
Touareg 2003-2010
Touareg 2010-2017
Touareg(NAR) 2010-2011
Touareg(NAR) 2011-
Touran 2003-2017
Transporter 1995-1996
Transporter 1996-2004
Transporter 2010-2015
Transporter 2004-2009
Tx / Multivan 2010-2015
Tx / Multivan 2004-2009
Up 2012-2017
VoYage 2013-2017
XL1 2013-2017
Model coverage Audi:
A1 2011-2017
A2 2001-2006
A3 1997-2017
A4 1998-2017
A5 2008-2017
A6 1998-2017
A7 2011-2017
A8 1999-2017
Cabriolet 2003-2009
Q3 2012-2017
Q5 2009-2017
Q7 2007-2017
R8 2007-2017
TT 1999-2006
Model coverage Seat:
Alhambra I 2001-2010
Alhambra II 2011-2015
Altea 2004-2015
Arosa 2001-2004
Cordoba 1999-2009
Exeo 2009-2014
Ibiza 1999-2016
Inca 2001-2003
Leon 2000-2015
Mii 2012-2015
Toledo 1995-2010
Toledo 2013-2015
Model coverage Skoda:
Citigo 2012-2017
Fabia 2000-2017
Felicia 1995-2001
Octavia 1997-2017
Rapid 2012-2017
Roomster 2006-2015
Superb 2002-2017
Yeti 2010-2017
What gets delivered with the iCarsoft?
iCarsoft VAWS V2.0 reader
Universal OBD2 cable
Storage bag
Manual
Advantages & drawbacks
Fully EOBD/OBD2 compatible
Compatible with OBD1 vehicles
Read and clear error codes in all existing systems
Live data and freeze frame display
Speciale functies: Olie/service reset EPB, SAS, BMS, DPF, ETC
Only suitable for vehicles from the VAG group
Often purchased together with...
Specs summary
Manufacturer

Audi, Seat, Skoda, Volkswagen

Device properties

Free updates, Handheld, Updates

Features

ABS, Battery coding, Airbag, Operate electronic parking brake, Erase fault codes, Freeze frame, Teach in throttle valve, Injector coding, Lambda probe / o2 sensors, Live data, Engine diagnostics, Engine management reset, Oil reset, Brake pad reset, DPF regeneration, Scantool, Service reset, Calibrate steering angle sensor, Transmission

Protocol

CAN, EOBD, ISO 9141, J1850 PWM, J1850 VPW, K-Line, KWP-2000, OBD1, OBD2
Review by Alby
Does what it needs to do...
Does what it needs to do, as description says
07-08-2023
Review by R.Becic
It works very well,...
It works very well, better than I expected
03-07-2023
Review by Arjan
Easy to use...
Easy to use and many features. Too bad not all features are available for every car.
04-04-2023
Review by Nico
Very user-friendly...
Very easy to use . And fits most models of cars. Also easy to use in Dutch. If you have difficulty with another language
29-04-2022
Review by Mitchell spruyt
Works perfectly and full...
Works perfectly and sufficient explanation on the saite
14-04-2020
Review by Marcel
Works quickly and clearly...
Works fast and clear and nice design
27-02-2020
Review by Ultimo
Easy menu and be...
Easy menu and operation, sometimes unclear info.
02-01-2020
Review by Jaap. J.A.C. Bol
Clear menu works...
Clear menu works easily.
23-12-2019
Review by Leon Vaes
User convenience is ...
User convenience is fine no difficult user prompts .
06-12-2019
Review by Invenitur
Simple and clear ...
Simple and clear to use
12-11-2019
Review by anonymous
First failure with it...
First fault read out. I have little further experience with it. At first the diagnosis menu did not want to make contact with the ECU of our 2008 VW Fox 1.2. Via the Obd menu it worked later on. In our Skoda Fabia 1.2Tdi 2013 it did contact the ECU directly in the diagnosis menu. But as said I have little experience with the device yet. But so far satisfied.
28-06-2019