iCarsoft VOL V2.0 Volvo / Saab
iCarsoft VOL V2.0 Volvo / Saab
The iCarsoft VOL V2.0 is suitable for many Volvo and Saab models. With the VOL V2.0 any module can be read. The error codes found can be cleared. Besides the diagnostic functions, the iCarsoft also has special functions for resetting and setting oil and service intervals, releasing the electronic parking brake, calibrating the steering angle sensor, learning new battery (battery registration) and learning throttle.

✓ EOBD/OBD2
✓ Reading and erasing error codes in all existing systems
✓ Live data and freeze frame display
✓ Special functions: Oil/service reset EPB, SAS, BMS, ETC
Read more
Got a question about this product?
Our team is ready to answer all your questions.
FAQ
Contact us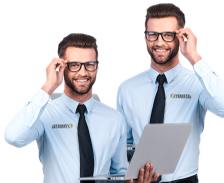 iCarsoft VOL V2.0 Volvo / Saab
The iCarsoft VOL V2.0 Volvo / Saab is the latest diagnostic device from iCarsoft for Swedish car brands. The VOL V2.0 is newly developed by iCarsoft as a successor of first series and has some extra service functions compared to their predecessors. Thus the iCarsoft VOL V2.0 can also handle the latest Volvo models very well in all areas. The new added special functions are: BMS for learning/registering a battery after replacement, ETC for learning the throttle valve and SAS for calibrating the steering angle sensor.
What is the iCarsoft VOL V2.0 capable of?
Readout of OBD2/EOBD engine management
Reading out other electronic systems, such as ABS, airbags, transmission, instrument panel, brakes, lights etc etc.
Resetting and setting oil/service intervals
Opening and closing of the electronic parking brake (EPB)
Steering angle sensor calibration
Battery management system for battery registration
ETC for learning throttle valve
Found error codes are displayed with description
Error code tips to determine the cause of the error code faster
Readout of VIN, CIN and CVN vehicle information
Display of live data and freeze frame
Free updates via iCarsoft updater
What gets delivered with the iCarsoft?
iCarsoft VOL V2.0 reader
Universal OBD2 cable
Storage bag
Manual
Advantages & drawbacks
Full EOBD/OBD2
Support for old OBD1 vehicles
Read and clear error codes in all existing systems
Live data and freeze frame display
Special functions: Oil/service reset EPB, SAS, BMS, ETC
Only suitable for Volvo and Saab
Often purchased together with...
Specs summary
Manufacturer

Saab, Volvo

Device properties

Free updates, Handheld, Updates

Features

ABS, Airbag, Operate electronic parking brake, Erase fault codes, Freeze frame, Teach in throttle valve, Lambda probe / o2 sensors, Live data, Engine diagnostics, Engine management reset, Oil reset, Brake pad reset, DPF regeneration, Scantool, Service reset, Calibrate steering angle sensor, Transmission

Protocol

CAN, EOBD, ISO 9141, J1850 PWM, J1850 VPW, K-Line, KWP-2000, OBD1, OBD2
Review by Valentijn L
As described, se...
As described, service email with NL info and software update received before product was delivered.
20-04-2023
Review by karel de vos
I have yet to invent...
I have yet to find out what the device can do, first impression was not good : car went into emergency run, so ev did something wrong, but what then, and the promised info about the soot system in the description is apparently only for Volvo and not for Saab, which I bought the device for ,
23-07-2021
Review by Nee
Does exactly what it...
Does exactly what it is supposed to do with great ease of use
10-02-2021
Review by wiebe dootjes
didn't actually come o...
did not actually match my car
18-01-2021
Review by Bert
Does what it needs to do...
Does what it is supposed to do, considering the price, great value for money, the navigation is a lot of flipping back and forth through the various modules/sensors.
03-11-2020
Review by Roel van der List
Some menu instructions...
Some menu instructions are unclear, for example air-bag check.
07-07-2020