MultiECUscan Multiplexed Bundel
MultiECUscan Multiplexed Bundel
Deze Multi ECU scan bundel bestaat uit een CANtieCar multiplexer interface, een Fiat 3 pins verloopkabel en de volledig geregistreerde versie van de Multi ECU scan software.
Met deze interface kunt u uw Fiat, Lancia of Alfa Romeo uitgebreid uitlezen. Zo wordt het uitlezen van de motor, transmissie, ABS en airbags ondersteund. Tevens kunt u het olie/service interval resetten en instellen, waar ook de oliekwaliteit gekozen kan worden. U kunt actuatoren aansturen, componenten kalibreren, regelapparaten coderen, meetwaarden opvragen en basisinstellingen wijzigen.
Read more
Got a question about this product?
Our team is ready to answer all your questions.
FAQ
Contact us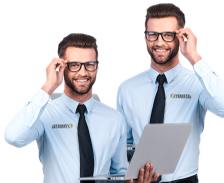 MultiECUscan Multiplexed Bundel
De originele Multiecuscan bundel voor de automerken Fiat, Alfa Romeo en Lancia is voorzien van de volledig geregistreerde Multiecuscan software in de Nederlandse taal en is geschikt voor alle Fiat, Alfa Romeo en Lancia modellen vanaf bouwjaar 1996 met OBD1 of OBD2 / EOBD aansluiting.
Wat kan er uitgelezen worden met Multi ECU Scan?
Met Multiecuscankunt u meer dan 12.000 foutcodes uitlezen en wissen
Een service of olie interval resetten en zelfs instellen afhankelijk van de gebruikte olie kwaliteit
Resetten van motor, transmissie, abs en airbagsystemen
Actuatoren testen
Meetwaarden opvragen en basisinstellingen wijzigen
Data loggen om grafisch weer te geven en/of op te slaan
Regelapparaten coderen
Kalibratie van componente

Service en olie resetten kan gedaan worden op de onderstaande modellen:
Alfa Romeo
147
156
159
Brera
Giulietta
GT
Mito
Spider
Fiat
500
500 L
500 X
Albea
Bravo
Croma
Doblo
Ducato
Fiorino
Grand Siena
Grande Punto
Idea
Linea
Palio
Panda
Perla
Punto
Qubo
Stilo
Strada
Uno
Lancia
Multiecuscan kan de volgende systemen uitlezen:
Motor
Bosch EDC15
Bosch EDC15C7
Bosch EDC16/CF3 Multijet
Bosch EDC16/CF4 Multijet
Marelli 6JF Multijet (1.3)
Marelli 6F3 Multijet (1.3)
Marelli 6F3 Multijet
Bosch Monomotronic MA1.7.3
Bosch Motronic M3.7.1
Bosch Motronic M2.10.3
Bosch Motronic M2.10.4
Bosch Motronic M1.5.5
Bosch Motronic ME2.1
Bosch Motronic ME3.1
Bosch Motronic ME7.3.1
Bosch Motronic ME7.3H4
Bosch Motronic ME7.3H4M
Bosch Motronic MED7.11
Hitachi MPI
Lucas DPNC TD100
Lucas EPIC DCU3F
Magneti Marelli IAW 5NF
Magneti Marelli IAW 4AF/4EF/59F/5AF
Magneti Marelli IAW 49F
Magneti Marelli IAW 5SF3/CF4
Magneti Marelli IAW 5SF8/CF5
Magneti Marelli IAW 5SF9/CF5
Magneti Marelli IAW 7GF
Magneti Marelli IAW 8GSF CF5
Magneti Marelli IAW 8GMF CF5
Delphi MT25E Injection
Delphi MT27E Injection
Landi Renzo LC02 LPG
Metatron 6A0/EOBD CNG
Metatron 6A0 CNG
Metatron 5D0/EOBD CNG
Transmissie
Marelli SELESPEED (oude Alfa 156 SELESPEED)
Marelli SELESPEED CFC208F
Marelli SELESPEED CFC208F (Punto \'03, Idea, 147, GT, Ypsilon, Musa)
Marelli SELESPEED CFC209F
Marelli SELESPEED CFC218F (156 GTA)
Marelli SELESPEED CFC228F (Punto, Panda, Idea, Musa, Ypsilon)
Marelli SELESPEED CFC300 (Grande Punto, Punto Evo, Qubo)
Marelli SELESPEED CFC328
Marelli SELESPEED CFC348
Marelli SELESPEED/DDCT CFC8TDF
AISIN AF40-6
AISIN YLII 5
AISIN TIP-System
ZF 4HP20
ZF 4HP18K
Chrysler 62 T
ABS
Bosch ABS 5.7 VDC/ASR/TC
Bosch ABS 8 VDC/ASR
Lucas EBC 430 ABS
Bosch ABS Teves MK20/MK70
Bosch ABS 5.3
Bosch ABS 5.3 TC
Bosch ABS 5.3 ASR
TRW Lucas ABS
Continental MK60 EC ABS
Continental MK100 ABS
Stuurbekrachtiging
TRW Stuurbekrachtiging
Delphi Stuurbekrachtiging (Punto MK2)
Delphi Stuurbekrachtiging (Ypsilon, Panda)
Delphi Stuurbekrachtiging (Grande Punto, Punto Evo, 500, MITO)
Airbags
TRW MY97 Airbags
TRW MY99 Airbags
SIEMENS MY99 Airbags
ALLIED MY97 Airbags
BREED MY97 Airbags
TRW MY03 Airbags
Autoliv MY06 Airbags
SIEMENS MY06 Airbags
TRW MY05 Airbags (Grande Punto, Punto Evo, 500, MITO)
AUTOLIV MY06 Airbags (Grande Punto, Punto Evo, 500, MITO)
AUTOLIV MY07 Airbags (Grande Punto, Punto Evo, 500, MITO)
SIEMENS MY06 Airbags (Grande Punto, Punto Evo, 500, MITO)
CONTINENTAL Airbags
TRW Airbags
Body/Dashboard/Misc.
Service Interval reset
PROXI Alignment Procedures voor Fiat Stilo/Punto/Doblo/Idea/Panda/Bravo/Croma/Linea, Alfa 147/GT/159/Brera, Lancia Delta
Delphi/Marelli Body Computer (Punto MK2)
Marelli MF Body Computer (Stilo)
Marelli Body Computer (Alfa 147/GT)
Marelli Body Computer (Alfa 159)
Marelli Body Computer (Fiat Croma)
Marelli Body Computer (Lancia Thesis)
Visteon Instrument Panel (Stilo)
Marelli Instrument Paneel (Punto MK2)
Nippon Instrument Paneel (Thesis)
Siemens VDO Instrument Panel (Ypsilon)
Valeo parking control
BITRON Bestuurder deur, Passagier deur
G.E. PROCOND Bestuurder deur, Passagier deur en achterklep
TRW Bestuurder deur en achterklep
Remote control programmering (Stilo, Punto, Thesis)
Bosch XENON koplampen
Valeo XENON koplampen
Litronic XENON koplampen
Delphi Climate Control
Harrison Climate Control
Tyre Pressure Control (TPMS) TRW
Wat krijgt u geleverd in deze bundel?
Nederlandstalige MultiECUscan software en multiprotocol VCI interface van CANtieCar
Installatiehandleiding
3 pins verloopkabel voor oudere OBD1 modellen)
USB verloopkabel
Opbergkoffer
Advantages & drawbacks
De originele Multiecuscan bundel werkt 100% met MultiECUscan
Ondersteuning voor alle oude en nieuwere modellen
Geen adapterkabelset nodig
Inclusief licentie voor de volledige MultiECUscan software
De software werkt enkel op Windows
De interface werkt niet met alle andere software dan MultiECUscan
Often purchased together with...
Specs summary
Manufacturer

Abarth, Alfa Romeo, Fiat, Lancia

Device properties

Bluetooth verbinding, Gratis updates, Uitleesapparaat, Updates, Verbinden met computer

Features

Actuatoren aansturen, Adapter, Airbag, Coderen, Elektronische parkeerrem openen, Foutcodes wissen, Freeze frame, Gasklep inleren, Inleren onderdelen, Interface, Lambdasonde / o2 sensors, Live data, Motor uitlezen, Motormanagement reset, Olie reset, Programmeren, Remblok reset, Scantool, Service reset, Transmissie

Protocol

K-Line, KWP-2000, OBD1, OBD2
No reviews have been published.