OBD-2 Verlengkabel Plat 16 pins 60cm
OBD-2 Verlengkabel Plat 16 pins 60cm
Platte "low profile" OBD verlengkabel om apparatuur netjes weg te werken in of onder het dashboard. Met name geschikt voor dataloggers, bluetooth/WiFi adapters en voertuigtrackers. Erg handig voor fleet owners! Wanneer je grotere aantallen wilt bestellen, neem dan contact met ons op!
Read more
Got a question about this product?
Our team is ready to answer all your questions.
FAQ
Contact us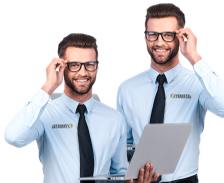 Platte 60cm OBD2 Verlengkabel
Deze platte verlengkabel is met name erg geschikt om bijvoorbeeld een OBD2 logger of voertuigtracker netjes weg te werken. Met deze platte OBD2 kabel kan je netjes het klepje voor de OBD2 aansluiting sluiten.
Wat zijn de eigenschappen van de platte low profile OBD2 verlengkabel?
Platte aansluiting
Kabel is haaks uitgevoerd om ruimte te besparen
Platte kabel
60cm lang
Mannetje/Vrouwtje
Advantages & drawbacks
Erg platte aansluitingen en kabel en daardoor zeer makkelijk en netjes weg te werken
Kabel/stekker is haaks uitgevoerd om ruimte te besparen
Lengte van 60cm
Often purchased together with...
Specs summary
Features

Adapter, Verlengkabel
No reviews have been published.