OBDLink EX USB FORScan
The OBDLink EX is suitable for reading out all car brands via OBD2 and is especially designed to work with Ford and Mazda. For reading Ford and Mazda, the OBDLink EX needs to use the FORScan software, which can be downloaded from the FORScan website. OBDLink's OBDWiz software is also included so that all other car makes can be read out as well.

The FORScan team recommends the professional and easy-to-use OBDLink EX USB adapter because of its reliable connection, fast data transfer and support for the special Ford CAN bus, MS-CAN (Medium-Speed CAN).
Read more
Got a question about this product?
Our team is ready to answer all your questions.
FAQ
Contact us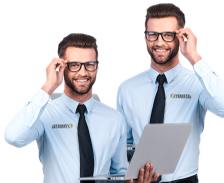 OBDLink EX USB
The OBDLink EX USB is very easy to install and use with the recommended FORScan software, for use with the car brands Ford and Mazda. FORScan develops software specifically for Ford and Mazda and in cooperation with OBDLink has developed a special interface to work well with the special Ford CAN Bus system, MS-CAN. The OBDLink EX is very fast in processing data and has a very reliable connection. Combining the OBDLink EX with FORScan gives the ability to connect to all Ford ECUs to perform dealer-level diagnostic functions.

The OBDLink can also be used on any other make of car with OBD2. As a rule, these are all gasoline cars from the year 2001 and all diesel cars from the year 2004.
Capabilities of the OBDLink EX
Reads and clears error codes in engine management
Turns off the Check Engine light (MIL)
Reads and clears error codes in all other systems outside of engine management
Perform service procedures such as oil reset, steering angle sensor calibration, ABS bleeding, battery sign in, particulate filter regeneration etc etc.
Perform actuator tests
Reads freeze frame data
Shows real-time data (about 90 parameters!)
Free updates
Works on all cars with OBD2
Suitable for use with Forscan software
Free OBDWiz software for reading all car brands
And much more...
THE OBDLink EX uses so-called automatic electronic switching. This provides access to advanced functions, such as simultaneous reading of ECU parameters on different CAN networks and initialization of some modules (e.g. "Remote Keyless Entry and Start"). OBDLink switches seamlessly between HS-CAN, MS-CAN and J1850 Ford networks. "No switch" means you don't have to worry about screwing things up if you accidentally transmit on the wrong network.
Advantages & drawbacks
Specially developed for Forscan
Also works with other brands of cars and software
For a low price a lot of functionality
Plug and play through the USB connection
Some features require Forscan license to be purchased
Often purchased together with...
Specs summary
Manufacturer

Ford EU, Ford USA, Mazda

Device properties

Handheld, Updates, Connect to computer

Features

ABS, Battery Test, Controlling Actuators, Adapter, Airbag, Teach in, Operate electronic parking brake, Erase fault codes, Freeze frame, Teach in throttle valve, Parts coding, Interface, Lambda probe / o2 sensors, Live data, Engine diagnostics, Engine management reset, Oil reset, Coding, Brake pad reset, DPF regeneration, Scantool, Service reset, Immobilizer, Calibrate steering angle sensor, TPMS coding, Transmission

Protocol

CAN, EOBD, ISO 9141, J1850 PWM, J1850 VPW, KWP-2000, OBD1, OBD2
No reviews have been published.