Toyota 17 Pin OBD - 16 Pin OBD2 Adapter
Toyota 17 Pin OBD - 16 Pin OBD2 Adapter
This Toyota adapter cable from OBD1 (17 pin) to OBD2 (16 pin) allows diagnostic equipment to be connected to your older Toyota with OBD1 connector. To read out a Toyota with this 17 pin connector, you do need a reader that is OBD1 compatible. Find matching equipment for your Toyota with OBD1 at the bottom of the page.
Read more
Got a question about this product?
Our team is ready to answer all your questions.
FAQ
Contact us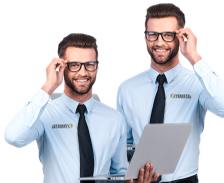 What is the 17 pin Toyota OBD1 adapter cable for?
This Toyota adapter cable turns an OBD1 connector into an OBD2 connector. To read out your Toyota with OBD1 connector you will need a reader that can read out OBD1. Suitable equipment for older Toyotas with a 17 pin OBD1 connector can be found at the bottom of the page under products 'related'. Please note that there are 2 types of adapter cables with 17 pin connection. We can supply both.
What models is the cable suitable for?
Toyota 4Runner 1990-1995
Toyota Avalon 1995-1995
Toyota Camry 1990-1995
Toyota Celica 1990-1995
Toyota Corolla 1990-1995
Toyota Cressida 1990-1992
Toyota Land Cruiser 1990-1995
Toyota MR2 1991-1995
Toyota Paseo 1992-1995
Toyota Pickup 1990-1995
Toyota Pevia 1991-1995
Toyota Supra 1990-1995
Toyota T100 1993-1995
Toyota Tacoma 1995-1995
Toyota Tercel 1990-1995
Specifications of the Toyota OBD1 to OBD2 adapter cable
Connector: 17 pin OBD1 connector to standard 16 pin OBD2 connector, specifically for older Toyotas before 2001 model year
Cable length: 28cm
Only suitable for Toyota's with OBD1. The monitor you connect must also work with OBD1.
Made of strong materials and therefore suitable for intensive use.
What do you get delivered?
Toyota 17 pin OBD1 to 16 pin OBD2 adapter cable to connect a diagnostic device to a Toyota with OBD1.
Why buy a Toyota 17 pin adapter cable?
If you own an older Toyota, before 2001, your Toyota has a 17 pin OBD1 connection under the hood. To read out your Toyota, you need this Toyota cable and a reader that can handle the older Toyota OBD1 protocol. Through the 17 pin connection in the engine compartment, with a suitable reader, you can read out most systems in your Toyota.
Advantages & drawbacks
Using this adapter cable, you can also use a compatible reader to read an older Toyota before 2001
Rugged materials for endless use
Works only with readers that also support the OBD1 protocol
Often purchased together with...
Specs summary
Manufacturer

Toyota

Features

Adapter, Converter Cable
Alternative products
Review by Gino
Course looks good...
Circulation looks good, all I had ordered the wrong one (unfortunately) but was quickly resolved
06-05-2020