Toyota 17 Pin OBD - 16 Pin OBD2 Adapter
Toyota 17 Pin OBD - 16 Pin OBD2 Adapter
Deze Toyota verloopkabel van OBD1 (17 pin) naar OBD2 (16 pin) zorgt ervoor dat diagnoseapparatuur aangesloten kan worden op uw oudere Toyota met OBD1 connector. Voor het uitlezen van een Toyota met deze 17 pins aansluiting, heeft u wel een uitleesapparaat nodig die OBD1 compatible is. Onderaan de pagina vindt u bijbehorende apparatuur voor uw Toyota met OBD1.
Read more
Got a question about this product?
Our team is ready to answer all your questions.
FAQ
Contact us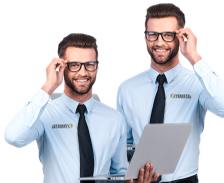 Waarvoor is de 17 pins Toyota OBD1 verloopkabel?
Deze Toyota verloopkabel zorgt ervoor dat er van een OBD1 aansluiting een OBD2 aansluiting wordt gemaakt. Om uw Toyota met OBD1 stekker uit te lezen heeft u hiernaast nog een uitleesapparaat nodig die OBD1 kan uitlezen. Geschikte apparatuur voor ouderen Toyota's met een 17 pins OBD1 aansluiting vindt u onderaan de pagina bij producten 'gerelateerd'. Let op: er bestaan 2 soorten verloopkabels met 17 pins aansluiting. Wij kunnen beide leveren.
Voor welke modellen is de kabel geschikt??
Toyota 4Runner 1990-1995
Toyota Avalon 1995-1995
Toyota Camry 1990-1995
Toyota Celica 1990-1995
Toyota Corolla 1990-1995
Toyota Cressida 1990-1992
Toyota Land Cruiser 1990-1995
Toyota MR2 1991-1995
Toyota Paseo 1992-1995
Toyota Pickup 1990-1995
Toyota Pevia 1991-1995
Toyota Supra 1990-1995
Toyota T100 1993-1995
Toyota Tacoma 1995-1995
Toyota Tercel 1990-1995
Specificaties van de Toyota OBD1 naar OBD2 verloopkabel
Stekker:17 pins OBD1 aansluiting naar standaard 16 pins OBD2 aansluiting, speciaal voor oudere Toyota's voor bouwjaar 2001
Lengte kabel: 28cm
Enkel geschikt voor Toyota's met OBD1. Ook het uitleesapparaat dat u aansluit dient overweg te kunnen met OBD1.
Gemaakt van sterke materialen en daarom ook geschikt voor intensief gebruik
Wat krijgt u geleverd?
Toyota 17 pins OBD1 naar 16 pins OBD2 verloopkabel om een diagnoseapparaat op een Toyota met OBD1 aan te kunnen sluiten.
Waarom een Toyota 17 pins verloopkabel kopen?
Als u in het bezit bent van een oudere type Toyota, voor bouwjaar 2001, dan is uw Toyota voorzien van een 17 pins OBD1 aansluiting onder de motorkap. Om uw Toyota uit te kunnen lezen heeft u deze Toyota verloopkabel nodig, met daarbij een uitleesapparaat die met het oudere OBD1 protocol van Toyota overweg kan. Via de 17 pins aansluiting in het motor compartiment, met een geschikt uitleesapparaat, kunt u de meeste systemen uitlezen in uw Toyota.
Advantages & drawbacks
Met behulp van deze verloopkabel kan met een compatible uitleesapparaat ook een oudere Toyota voor bouwjaar 2001 uitgelezen worden
Robuuste materialen voor eindeloos gebruik
Werkt alleen met uitleesapparaten die ook het OBD1 protocol ondersteunen
Often purchased together with...
Specs summary
Manufacturer

Toyota

Features

Adapter, Verloopkabel
No reviews have been published.