Foxwell NT530 Toyota / Lexus
Foxwell NT530 Toyota / Lexus
The Foxwell NT530 for Toyota and Lexus is a professional diagnostic computer based on the Foxwell GT80 software. If you are looking for a specialized expandable scan tool with broad support and is updateable for the latest models, you have an all-rounder with this professional product. The tool can regenerate DPF, perform oil and service reset, as well as access, diagnose and reset ABS and airbag systems. For a full view of the functionalities, you can look at the bottom of this page. There you can also find the function lists of the Foxwell NT530 for Toyota and Lexus.
✓ EOBD/OBD2 engine management diagnosis
✓ OBD1 diagnosis
✓ Diagnosis of all modules
✓ Live data and Freeze Frame data display
✓ Controlling actuators, resetting adaptation values
✓ Programming and teaching components
✓ Service capabilities: oil/service reset, SAS, particulate filter, EPB, SRS
Read more
Got a question about this product?
Our team is ready to answer all your questions.
FAQ
Contact us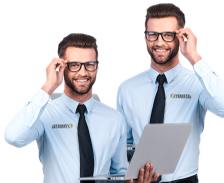 Foxwell NT530 Diagnostic Scan Tool for Toyota and Lexus OBD1/OBD2/EOBD cars
The Foxwell NT530 is part of Foxwell's AutoMaster Pro series. This means that the reader has been developed for the professional. However, the purchase price of the GT90 is not for everyone, which is why they have made the software modularly available through the NT530. You can expand the software with more brands and/or models if you wish. This can be done at the time of purchase or after purchase.
The functionalities of the NT530
The NT530 can actually read out all systems from Toyota and Lexus, the scan tool has support for new as well as older models not equipped with OBD2 or EOBD. The fact that the tool can be expanded to include other car makes, and has support for older types, makes the scan tool very flexible to use. Ideal for the specialized garage owner or hobbyist. What makes the NT530 so unique is that it supports device coding and actuator control for quick and proper diagnosis.
Reads and erases error codes of all electronic systems in Toyota and Lexus: engine, abs, airbag, automatic, immobilizer, A/C, etc.
Displays definition of error code on diagnostic device
Disables warning lights on the dashboard
Displays live data from sensors, also in graph form
Releases electronic parking brake (EPB service function)
Performs bi-directional component activations; manually operate components on the car to test their function
Provides support for module coding in various ECUs
Also, the tool can perform very specific operations:
Resetting the oil lamp
Set service intervals
Clearing adaptation values
Teach throttle body
Regenerate particulate filter (DPF regeneration)
Adjusting headlights
Different CVT options
Steering angle sensor calibration
Teach-in of new parts
Teach-in of replacement parts
Opening and closing of electronic brake calipers (for the purpose of replacing brake pads)
Look for all functionalities at the bottom of the page in the function lists
Updates for the Foxwell NT530 Toyota and Lexus

After registering the Foxwell scanner, you will receive lifetime free updates. The updates can be installed via the included FoxAssist software.
Advantages & drawbacks
EOBD/OBD2 engine management diagnosis
OBD1 diagnosis
Diagnosis of all modules
Live data and Freeze Frame data display
Controlling actuators, resetting adaptation values
Programming and teaching parts
Service capabilities: oil/service reset, SAS, particulate filter, EPB, SRS
Only suitable for Lexus and Toyota (but upgradeable with other car brands!)
Windows computer or laptop required to install the software on the tester
Often purchased together with...
Specs summary
Manufacturer

Lexus, Toyota

Device properties

Free updates, Handheld, Updates

Features

ABS, Battery coding, Controlling Actuators, Airbag, Teach in, Component testing, Operate electronic parking brake, Erase fault codes, Freeze frame, Teach in throttle valve, Injector coding, Parts coding, Lambda probe / o2 sensors, Live data, Engine diagnostics, Engine management reset, Oil reset, Coding, Brake pad reset, DPF regeneration, Scantool, Service reset, Immobilizer, Calibrate steering angle sensor, Transmission

Protocol

CAN, EOBD, ISO 9141, J1850 PWM, J1850 VPW, K-Line, KWP-2000, OBD1, OBD2
Review by Hellebosch Patrick
Went smoothly to t...
Went smoothly to work with it
27-05-2022