Foxwell NT530 Toyota / Lexus
Foxwell NT530 Toyota / Lexus
De Foxwell NT530 voor Toyota en Lexus is een professionele diagnosecomputer, gebaseerd op de software van de Foxwell GT80. Wanneer je op zoek bent naar een gespecialiseerde uitbreidbare scantool met een brede ondersteuning en is te updaten voor de laatste modellen, heb je met dit professionele product een alleskunner in huis. De tool kan DPF regenereren, olie en service reset uitvoeren, maar ook ABS en airbagsystemen benaderen, diagnosticeren en resetten. Voor een volledige weergave van de functionaliteiten, kan je onder op deze pagina kijken. Daar zijn ook de functielijsten van de Foxwell NT530 voor Toyota en Lexus te vinden.
✓ EOBD/OBD2 motormanagement diagnose
✓ OBD1 diagnose
✓ Diagnose van alle modules
✓ Live data en Freeze Frame data weergave
✓ Actuatoren aansturen, adaptiewaardes resetten
✓ Programmeren en onderdelen inleren
✓ Service mogelijkheden: olie/service reset, SAS, roetfilter, EPB, SRS
Read more
Got a question about this product?
Our team is ready to answer all your questions.
FAQ
Contact us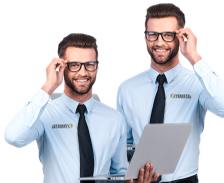 Foxwell NT530 Diagnose Scantool voor Toyota en Lexus OBD1/OBD2/EOBD auto's
De Foxwell NT530 maakt deel uit van de AutoMaster Pro serie van Foxwell. Dit betekent dat het uitleesapparaat voor de professional ontwikkeld is. Het aanschafbedrag van de GT90 is echter niet voor iedereen weggelegd, daarom hebben ze de software modulair beschikbaar gesteld middels de NT530. Je kan de software desgewenst uitbreiden met meer merken en/of modellen. Dit kan bij aankoop of na aankoop.
De functionaliteiten van de NT530
De NT530 kan feitelijk alle systemen uitlezen van Toyota en Lexus, de scantool heeft ondersteuning voor nieuwe, maar ook oudere modellen die niet uitgevoerd zijn met OBD2 of EOBD. Doordat de tool uitgebreid kan worden met andere automerken, en ondersteuning heeft voor oudere types, maakt de scantool erg flexibel inzetbaar. Ideaal voor de gespecialiseerde garagist of hobbyist. Wat de NT530 zo uniek maakt is dat deze ondersteuning biedt voor het coderen van apparaten en het aansturen van actuatoren om een snelle en goede diagnose te stellen.
Lezen en wissen van foutcodes van alle elektronische systemen bij Toyota en Lexus: motor, abs, airbag, automaat, startonderbreker, airco, etc.
Geeft definitie van de foutcode weer op het diagnoseapparaat
Schakelt waarschuwingslampjes op het dashboard uit
Geeft live data van sensoren weer, ook in grafiekvorm
Vrijgeven van de elektronische parkeerrem (EPB service functie)
Voert bi-directionale componenten activeringen uit; handmatig bedienen van onderdelen op de auto om hun functie te testen
Biedt ondersteuning van module codering in verschillende ECU's
Tevens kan de tool zeer specifieke handelingen uitvoeren:
Olielampje resetten
Service intervallen instellen
Adaptiewaardes wissen
Gasklephuis inleren
Roetfilter regenereren (DPF regeneratie)
Afstellen van koplampen
Verschillende CVT mogelijkheden
Stuurhoeksensor kalibratie
Inleren van nieuwe onderdelen
Inleren van vervangingsonderdelen
Openen en sluiten van de elektronische remklauwen (t.b.v. van het vervangen van de remblokken)
Kijk voor alle functionaliteiten onderaan de pagina in de functielijsten
Updates voor de Foxwell NT530 Toyota en Lexus

Na registratie van de Foxwell scanner, ontvang je levenslange gratis updates. De updates zijn te installeren via de meegeleverde FoxAssist software.
Advantages & drawbacks
EOBD/OBD2 motormanagement diagnose
OBD1 diagnose
Diagnose van alle modules
Live data en Freeze Frame data weergave
Actuatoren aansturen, adaptiewaardes resetten
Programmeren en onderdelen inleren
Service mogelijkheden: olie/service reset, SAS, roetfilter, EPB, SRS
Enkel geschikt voor Lexus en Toyota (wel te upgraden met andere automerken!)
Windows computer of laptop nodig om de software op de tester te installeren
Often purchased together with...
Specs summary
Manufacturer

Lexus, Toyota

Device properties

Gratis updates, Uitleesapparaat, Updates

Features

ABS, Accu inleren, Actuatoren aansturen, Airbag, Coderen, Componenten testen, Elektronische parkeerrem openen, Foutcodes wissen, Freeze frame, Gasklep inleren, Injectoren inleren, Inleren onderdelen, Lambdasonde / o2 sensors, Live data, Motor uitlezen, Motormanagement reset, Olie reset, Programmeren, Remblok reset, Roetfilter regeneren, Scantool, Service reset, Startonderbreker / immo, Stuurhoeksensor kalibreren, Transmissie

Protocol

CAN, EOBD, ISO 9141, J1850 PWM, J1850 VPW, K-Line, KWP-2000, OBD1, OBD2
Alternative products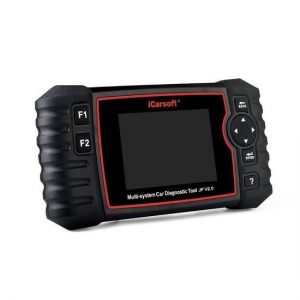 (1)
€179.00
Retail price €215.00
No reviews have been published.