Foxwell NT530 Porsche
The Foxwell NT530 for Porsche is a diagnostic device with professional capabilities. Besides the OBD2 diagnostic capabilities, the NT530 can also read all other systems present in the Porsche. The NT530 can also perform many service related operations, such as resetting and setting oil and service intervals, regenerating the particulate filter, learning the throttle body, controlling actuators, erasing adaptation values, teaching parts etc etc. This Porsche diagnostic device works on both older cars with OBD1 and the new cars with OBD2. Want to know if this device is suitable for your car? Look at the bottom of the page in the Porsche function list. It is possible that certain Porsche models are not (yet) supported.

✓ EOBD/OBD2 engine management diagnosi
✓ OBD1 diagnosis
✓ Diagnosis of all modules
✓ Live data and Freeze Frame data display
✓ Controlling actuators, resetting adaptation values
✓ Programming and teaching components
✓ Service capabilities: oil/service reset, SAS, particulate filter, EPB, SRS
Read more
Got a question about this product?
Our team is ready to answer all your questions.
FAQ
Contact us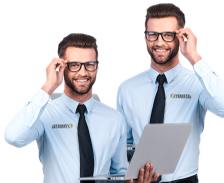 Foxwell NT530 Porsche diagnostic device
The Foxwell NT530 Porsche diagnostic device allows you to read the Porsche at a high level. You are not limited to just reading the engine with this device. The NT530 for Porsche goes much further than that. For example, every system present in your Porsche can be read, error codes can be cleared and live data from sensors can be viewed. The NT530 can be expanded with up to 4 additional modules from other car brands. This also makes the NT530 flexible to use. Expansion can be done at the time of purchase, or later when desired. With this flexible system, you don't have to make a large investment at once, so you can upgrade whenever the need arises. Many Porsche models can be read with the NT530, but not every model. To be sure that your Porsche can be read with the Foxwell NT530, please refer to the function list at the bottom of the page. This describes exactly which system of which model can be accessed.
Functionalities NT530 Porsche
In addition to the standard OBD2 functionality, the NT530 also has features on board that until now were reserved only for expensive diagnostic equipment and interfaces. Below is a summary of the capabilities.
Reading generic OBD2 error codes
Display live data in almost all modules
Reading Porsche specific error codes
Controlling actuators
Making adjustments to the car software
Programming modules in different ECUs
Support for EPB/SBC
Learn throttle body
Service interval reset
Reset oil interval
Reset adaptation values
Generate particulate filter
Adjust headlights
Calibration of steering angle sensor
Teach-in of new parts
Teach-in of replaced parts
Opening and closing of electronic calipers
Updates
After registering the Foxwell scanner, you will receive lifetime free updates, installable through Foxwell's software.
View and download function list for Porsche
In the Porsche function list (PDF) you will find all Porsche models and modules that can be read with the NT530. At the bottom of the file you will also find the special operations the device can perform on certain models. Before ordering the device, we recommend you to check carefully whether the features you want are present and whether the model Porsche is supported.
Advantages & drawbacks
EOBD/OBD2 engine management diagnosis
OBD1 diagnosis
Diagnosis of all modules
Live data and Freeze Frame data display
Controlling actuators, resetting adaptation values
Programming and teaching parts
Service capabilities: oil/service reset, SAS, particulate filter, EPB, SRS
Only suitable for Porsche vehicles
Windows computer or laptop required to install the software on the tester
Often purchased together with...
Specs summary
Manufacturer

Porsche

Device properties

Free updates, Handheld, Updates

Features

ABS, Controlling Actuators, Airbag, Operate electronic parking brake, Erase fault codes, Freeze frame, Teach in throttle valve, Lambda probe / o2 sensors, Live data, Engine diagnostics, Engine management reset, Oil reset, Brake pad reset, DPF regeneration, Scantool, Service reset, Calibrate steering angle sensor, Transmission

Protocol

CAN, EOBD, ISO 9141, J1850 PWM, J1850 VPW, K-Line, KWP-2000, OBD1, OBD2
Review by Dirk
The NT530 is a basi...
The NT530 is a basic device. For example, I could not calibrate my electric handbrake which is necessary to take the brake out of service mode. For this I had to go to a garage. The department store did recommend another diagnostic device but I assumed the NT530 would suffice.
01-04-2021
Review by Horn vof
Easy to use...
Easy to use, clear menu, nice large display
21-09-2020
Review by Anoniem
The device works he...
The device works very easily , many readout options but the piwis original porsche scanner is obviously better.
20-03-2020
Review by Francois
Reads everything well...
Reads everything well, easy operation
20-08-2019