iCarsoft FD V1.0 Ford diagnostic device
iCarsoft FD V1.0 Ford diagnostic device
The iCarsoft FD V1.0 has onboard OBD1, OBD2 and EOBD software developed specifically for Ford. The scan tool also supports Canbus and is suitable for models built from the year 1996 to the present. Reading your Ford is quick and easy with this diagnostic tool. Want to know if your car is supported? Check the feature list at the bottom of the page. For support for Transit models, please contact us first, as this is a 'tricky' model to communicate with!

✓ EOBD/OBD2
✓ OBD1
✓ Read and clear error codes in all existing systems
✓ Live data display
✓ Oil/service interval reset

Read more
Got a question about this product?
Our team is ready to answer all your questions.
FAQ
Contact us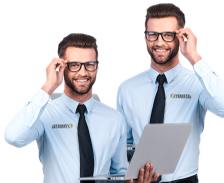 iCarsoft FD V1.0 scan tool for Ford
With this iCarsoft FD V1.0 Ford scan tool, Ford models can be read at a high level. The scanner can be used to read the engine management as well as a large number of other systems, such as Airbag, ABS, Transmission, Body, Chassis and Lighting. After error codes are found, you can reset the error code with the iCarsoft. In addition to the normal diagnostic functions, the oil/service interval can also be reset.
How does the Ford error code reader iCarsoft FD V1.0 work?
Although the tool has extensive capabilities, it is very easy to use. After the car is turned on the ignition, the error code reader is connected to the OBD2/OBD connection of the car. Then you can search for error codes in the various systems. Error codes are displayed with description on the device. After reading the error codes it is possible to reset the error codes.
The iCarsoft FD V1.0 reads and clears faults in all systems such as:
Engine
Transmission
ABS
Airbags
Air conditioning
Instruments
Tires
Seats
Body
Chassis
Doors
Brakes
Lighting
Communication
Special functions
What do you get with the Ford scanner iCarsoft FD V1.0?
Ford reader with color display
USB cable
Illustrated manual
Sturdy nylon storage bag
Compatible met onder andere de volgende Ford modellen
Download the full list at the bottom of the page under function lists
B-MAX
C-MAX
Cougar
EcoSport
Escort
Explorer
F serie
Fiesta
Focus
Fusion
Galaxy
GT
Ka
Kuga
Mondeo
Mustang
Puma
Ranger
S-MAX
Scorpio
Transit
Transit Connect
Transit Tourneo Connect
iCarsoft offers free updates, future models will be made available with an update. If your car is not listed, please check the feature lists below, or contact us.
Carvitas supplies only original iCarsoft products, supplied by iCarsoft Netherlands.

Advantages & drawbacks
Fully EOBD/OBD2 compatible
Limited OBD1 compatibility
Read and clear error codes in all existing systems
Live data and freeze frame display
Special function: oil/service reset
Only suitable for Ford
Often purchased together with...
Specs summary
Manufacturer

Ford EU, Ford USA

Device properties

Free updates, Handheld, Updates

Features

ABS, Airbag, Erase fault codes, Freeze frame, Lambda probe / o2 sensors, Live data, Engine diagnostics, Engine management reset, Oil reset, Scantool, Service reset, Transmission

Protocol

CAN, EOBD, ISO 9141, J1850 PWM, J1850 VPW, KWP-2000, OBD1, OBD2
Review by Stolk
Works quickly and pleasantly...
Works quickly and pleasantly. You don't need a manual so easy
23-02-2021
Review by anonymous
It does exactly what...
It does exactly what was expected.
09-12-2019
Review by Twan
Device does prec...
Device does exactly what I need it for
11-05-2018
Review by Henk
Easy to use...
Easy to use .may be more extensive instructions for use.
12-03-2018
Review by carl
it werke so as I ...
it worked as I hoped
01-01-2018
Review by m cornelissen
Very easy in ge...
Very easy to use the fault code reader is very extensive for all systems in the car think abs /esp /airbag/motor /but also eg lighting and the price is also not if you 1 or 2 times to the garage goes you have the cost already out
30-05-2017