iCarsoft MHM V1.0 Mitsubishi / Honda / Mazda diagnostic device
iCarsoft MHM V1.0 Mitsubishi / Honda / Mazda diagnostic device
The iCarsoft MHM V1.0 is specially designed for the car brands Mitsubishi, Honda and Mazda. Besides the standard OBDII / EOBD engine management readout, the MHM V1.0 also reads and erases error codes in all other systems present in your car and can reset the oil/service. The diagnostic tool is suitable for models built from the year 1996 to the present. Reading your Mitsubishi / Honda / Mazda is quick and easy with this device. Locating a fault is therefore easily done.
✓ EOBD/OBD2
✓ OBD1
✓ Read and clear error codes in all existing systems
✓ Live data display
✓ Battery voltage test
✓ Oil/service reset
Read more
Got a question about this product?
Our team is ready to answer all your questions.
FAQ
Contact us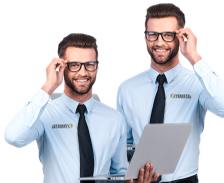 iCarsoft MHM V1.0 Mitsubishi / Honda / Mazda diagnostic device
The iCarsoft MHM V1.0 error code reader reads and clears error codes in all systems of your car. The reader can be used to read the engine management (OBD2/EOBD) as well as a wide range of other systems, such as Airbag, ABS, Transmission, Body, Chassis and Lighting. After error codes are found in a system, you can clear the error code with the iCarsoft MHM V1.0. The diagnostic device can also reset and set the oil/service intervals.
At the bottom of the page you will find a list of models that can be read and also a 12 pin Mitsubishi adapter cable and 17 pin Mazda adapter cable for older OBD1 connections.
How does the iCarsoft MHM V1.0 scanner work?

Although the MHM V1.0 has extensive capabilities, the device is very easy to use. Once you put the car on the ignition, you can connect the error code reader to your car's OBD2 / EOBD connection. Then you can search for error codes in the various systems that turned on your malfunction light. The error codes found are displayed with description on the device. After reading the error codes, there is the option to clear the error codes. In addition to reading and clearing the error codes found, live data can be displayed from various sensors in the car.
The iCarsoft MHM V1.0 can reset oil/service intervals and reads and clears faults in all systems such as:

Engine
Transmission
ABS
Airbags
Air conditioning
Instrument panel
Tires
Seats
Body
Chassis
Doors
Brakes
Lighting
Communication
What gets delivered with the Mitsubishi / Mazda scanner iCarsoft MHM V1.0?
iCarsoft MHM V1.0 Error code reader
USB cable
Manual
Sturdy nylon storage bag
The device works on the following Mitsubishi and Mazda models:
ASX
Carisma
Colt
Colt CZC
Cokt CZT
Eclipse
Galant
Grandis
i-MiEV
L200
L300
Lancer
Lancer Evolution
Lancer Sportback
Lancer Wagon
Outlander
Outlander-PHEV
Pajero / Montero
Pajero Sport / Montero Sport
Space Runner
Space Star
Space Wagon
Mazda 2
Mazda 3
Mazda 5
Mazda 6
MPV
Tribute
Premacy
MX-3
MX-5
MX-6
RX-7
RX-8
CX-3
CX-5
CX-7
CX-9
Demio
121
323
626
929
Xedos
Carvitas supplies only original iCarsoft products, supplied by iCarsoft Netherlands.

Advantages & drawbacks
Fully EOBD/OBD2 compatible
Limited OBD1 compatibility
Read and clear error codes in all existing systems
Live data and freeze frame display
Special function: oil/service reset
Only suitable for Mazda, Honda and Mitsubishi
Often purchased together with...
Specs summary
Manufacturer

Honda, Mazda, Mitsubishi

Device properties

Free updates, Handheld, Updates

Features

ABS, Airbag, Erase fault codes, Freeze frame, Lambda probe / o2 sensors, Live data, Engine diagnostics, Engine management reset, Oil reset, Scantool, Service reset, Transmission

Protocol

CAN, EOBD, ISO 9141, J1850 PWM, J1850 VPW, KWP-2000, OBD1, OBD2
Review by Barry
Works beautifully with h...
Works beautifully with honda civic hatch 2013 1.8 vtec Very stable connection and dutch ui Many more features than a standard tool for all brands in this price range. Comes with nice bag ; wiring and plugs are very solid material. Functions from service reset to autom transmission readout.... (ability to freezeframe and print reports)
30-01-2023
Review by Ron karssing
Everything that comes with the pro...
Everything in the product information is correct. Am very satisfied.
01-12-2021
Review by oscar goossens
haven't been able to...
Haven't been able to test it yet due to work on the car ,
18-10-2021
Review by Rob
Works as expected.....
Works as expected..............
23-10-2019
Review by anonymous
Quick and clear u...
Quick and clear readout of fault codes and parameters of the car. Just searching for resetting an asx for oil change some searching
13-09-2019
Review by Tomas
This scanner has m...
This scanner helped my well, did not find the error via error codes but with monitors...?
04-07-2019
Review by R&W garage
user-friendly ...
user-friendly for troubleshooting
25-06-2019
Review by V.L. Paul
error codes were so ...
error codes were fixed in no time easily and without garage charges would recommend this unit to any Mitsubishi owner.
21-03-2019
Review by Sebastiaan
Convenient to use, n...
Convenient to use, not difficult. Good construction of the device, sturdy!
16-11-2017
Review by Ben Diephuis
Operating ease+ A...
Operating convenience+ English and Italian only -
13-04-2017
Review by Berry Spaan
thanks to the iCarsoft ...
thanks to the iCarsoft i909, I know that the garage was not honest with me and wanted to charge me many times more if that was the cause.
09-08-2016