iCarsoft POR V1.0 Porsche diagnostic device
iCarsoft POR V1.0 Porsche diagnostic device
The iCarsoft POR V1.0 Porsche OBDII / EOBD reader including Canbus is suitable for almost all Porsche models. Reading out your Porsche is quick and easy with this device. It is also possible to reset the oil service message with this device.
✓ EOBD/OBD2
✓ OBD1
✓ Read and clear error codes in all existing systems
✓ Live data display
✓ Oil/service reset
Read more
Got a question about this product?
Our team is ready to answer all your questions.
FAQ
Contact us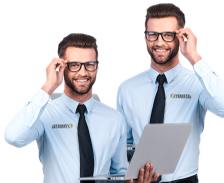 iCarsoft POR V1.0 Porsche diagnostic device
With this iCarsoft POR V1.0 Porsche error code reader, many different Porsche models can be read at a high level. The readout device can read both the engine management as well as a large number of other systems, such as Airbag, ABS, Transmission, Body, Chassis and Lighting. After error codes are found, you can clear the error code with the iCarsoft POR V1.0.In addition to reading and clearing error codes, it is also possible to reset the oil service light.

At the bottom of the page is a list of Porsche models that can be read with the iCarsoft POR V1.0.
How does the Porsche error code reader iCarsoft POR V1.0 work?
Although the POR V1.0 has extensive capabilities, it is very easy to use. After putting the car on the ignition, you can connect the device to the OBD2 / EOBD connector of your Porsche. Then you can search for error codes in different systems. Error codes are displayed with description on the device. After reading the error codes, there is the possibility to clear the error codes. Also, live data from the sensors can be displayed in various systems.
The iCarsoft POR V1.0 reads and clears faults in all systems such as (different for each type of Porsche):
Engine
Transmission
ABS
Airbags
Air conditioning
Instrument panel/dashboard
Tires
Seats
Body
Chassis
Doors
Brakes
Lighting
Communication
What gets delivered with the Porsche scanner iCarsoft POR V1.0?
iCarsoft POR V1.0 Porsche diagnostic device
USB cable
Manual
Sturdy nylon storage bag
Compatible with the following Porsche models:
911 (964/993) - Not supported since last update, use the Durametric for this.
911 (991) + oil reset
911 (996)
911 (997) + oil reset
GT2 (996)
GT3 (996)
Boxster (981) + oil reset
Boxster (982)
Boxster (986)
Boxster (987) + oil reset
Cayman (981) + oil reset
Cayman (987) + oil reset
Cayenne (9PA and 92A) + oil reset
Carrera GT + oil reset
Macan + oil reset
Panamera (970) + oil reset
Please note that the systems that can be read out for each model vary. If you have questions about a system you want to read out of your Porsche, please contact us.

Carvitas supplies only original iCarsoft products, supplied by iCarsoft Netherlands.

Advantages & drawbacks
Fully EOBD/OBD2 compatible
Limited OBD1 compatibility
Read and clear error codes in all existing systems
Live data and freeze frame display
Special function: oil/service reset
Only suitable for Porsche
Often purchased together with...
Specs summary
Manufacturer

Porsche

Device properties

Free updates, Handheld, Updates

Features

ABS, Airbag, Erase fault codes, Freeze frame, Lambda probe / o2 sensors, Live data, Engine diagnostics, Engine management reset, Oil reset, Scantool, Service reset, Transmission

Protocol

CAN, EOBD, ISO 9141, J1850 PWM, J1850 VPW, KWP-2000, OBD1, OBD2
Review by René foolen
Easy to use...
Easy to use Top product
24-12-2020
Review by Frank flapper
Good advice received...
Received good advice and device works well
23-09-2020
Review by Freek Weggeman
The Icarsoft offers fu...
The Icarsoft offers features that already repay the purchase price with more than one guse. Example: Resetting the airbag check costs > eur.100 at the dealer. The deviceEur.139
13-07-2020
Review by SJ-Consult BV
easy to use...
easy to use many options and approachable modules, service reset is also simple to perform
27-05-2020
Review by Robard Youri
Gives more informati...
Provides more information regarding error codes and even mentioned a code that another unit did not indicate.
18-05-2020
Review by Anoniem
Easy Holland...
Easy Dutch operation.
23-03-2020
Review by Jurjen
Product can do more than...
Product can do more than I hoped!
20-02-2020
Review by Evertjan van de Loenhorst
Code reader works prim...
Code reader works fine, clear instruction
15-04-2019
Review by Rene
Excellent reader and definitely...
Excellent reader and well worth its purchase price!
07-05-2018
Review by anonymous
Gives not only fo...
Gives not only error code but also what the code means as in my case e.g. "misfire cylinder 1"
24-11-2016