iCarsoft POR V3.0 Porsche
iCarsoft POR V3.0 Porsche
The iCarsoft POR V3.0 is designed specifically for Porsche vehicles. The POR V3 is the latest addition in the model line alongside the POR V1.0 and POR V2.0. It is important to note that the POR V3.0 does not replace any of the other devices, but new functionalities have been added, such as calibrating components, resetting/adjusting adaptation values and coding ECUs. In addition to these new functions, the iCarsoft POR V3.0 can also perform deep diagnostics in all systems and perform service functions such as service reset, EPB control, etc. If you want to know what is possible for your car, look at the bottom of the page, here we have listed for you all the functions per model and type.

✓ Full EOBD/OBD2 support
✓ Read and clear error codes in all existing Volvo and Saab systems
✓ Live data and freeze frame display
✓ Special functions: Oil/service reset EPB, SAS, DPF, ETC
✓ Component control and coding
✓ Reset adaptation values
✓ Calibration of components

Read more
Got a question about this product?
Our team is ready to answer all your questions.
FAQ
Contact us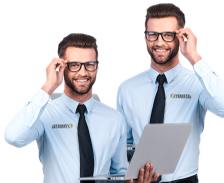 iCarsoft POR V3.0 Porsche
The iCarsoft POR V3.0 is ideally suited for the advanced hobbyist who wants to perform everything on his car himself. Because its simple menu structure makes it easy to diagnose and perform maintenance functions, it makes the POR V3.0 usable for all daily operations.
In addition to the diagnosis and service part, the iCarsoft POR V3.0 also makes it very easy to perform other more advanced functions, such as coding new injectors, calibrating sensors, bleeding the brake lines and much more. Should you want to know what is possible for your car, check out the feature lists for each model at the bottom of the page.
What is the iCarsoft POR V3.0 capable of?
Complete reading of the OBD2/EOBD engine management
Display of live and freeze frame data
Readout of VIN, CIN and CVN vehicle information and automatic vehicle recognition
Reading out other Porsche specific electronic systems, such as ABS, airbags, transmission, instrument panel, brakes, lights etc.
Resetting and setting of oil/service intervals
Battery registration (BMS)
Opening and closing of the electronic parking brake (EPB)
Steering angle sensor calibration
DPF for particulate filter regeneration
ETC for throttle valve learning/calibration
Coding injectors
Body control module (BCM), for example resetting or deleting adaptation values and controlling the module
Transmission (TCM), for example, resetting or deleting adaptation values and changing the oil level
TPMS programming new sensor IDs and reading and resetting error codes in the system
Air suspension adaptation values and control
Controlling and resetting the air conditioning compressor
Calibration of the seats
Calibration of the headlights
Free lifetime updates from iCarsoft

Supported models:
911 (991)
911 (992)
911 (996)
911 (997)
GT2 (996)
GT3 (996)
918 Spyder
Boxster/Cayman (981)
Boxster/Cayman (982)
Boxster/Cayman (986)
Boxster/Cayman (987)
Carrera GT
Cayenne-9PA (until year of construction 2010)
Cayenne-92A (construction year 2011 - 2017)
Cayenne-9YA (as of year of construction 2018)
Cayman GT4 Clubsport
Macan
Panamera-970 (until year of construction 2017)
Panamera-971 (as of year of construction 2018)
What gets delivered with the iCarsoft?
iCarsoft POR V3.0 diagnostic and service device
Universal OBD2 (system) cable
USB cable for updates
Storage bag
Manual
iCarsoft POR V3.0 languages:
Danish
German
English
Finnish
French
Hungarian
Italian
Dutch
Norwegian
Polish
Portuguese
Russian
Spanish
Czech
Swedish
Advantages & drawbacks
Fully EOBD/OBD2 compatible
Support for older OBD1 vehicles
Read and clear fault codes in all existing systems
Live data and freeze frame display
Special functions: Oil/service reset EPB, SAS, BMS, DPF, ETC
Controlling and coding components
Resetting adaptation values
Calibration of components
Software completely supported in English
Only suitable for Porsche
Often purchased together with...
Specs summary
Manufacturer

Porsche

Device properties

Free updates, Handheld, Updates

Features

ABS, Battery coding, Controlling Actuators, Airbag, Teach in, Component testing, Operate electronic parking brake, Erase fault codes, Freeze frame, Teach in throttle valve, Injector coding, Parts coding, Lambda probe / o2 sensors, Live data, Engine diagnostics, Engine management reset, Oil reset, Coding, Brake pad reset, DPF regeneration, Scantool, Service reset, Calibrate steering angle sensor, Transmission

Protocol

CAN, EOBD, ISO 9141, J1850 PWM, J1850 VPW, K-Line, KWP-2000, OBD1, OBD2
Review by Viktor Lindeboom
It wrrkt fine, maa...
It wrrkt fine, but there aren't that many people with a matching voiture
17-01-2023
Review by Johan
Very comprehensive uitl...
Very comprehensive readout system. Was able to solve the air suspension problem.
14-10-2021