iCarsoft POR V3.0 Porsche
iCarsoft POR V3.0 Porsche
De iCarsoft POR V3.0 is speciaal ontwikkeld voor Porsche voertuigen. De POR V3 is de laatste toevoeging in de modellijn naast de POR V1.0 en POR V2.0. Het is belangrijk om te weten dat de POR V3.0 niet een van de andere apparaten vervangt, maar dat er nieuwe functionaliteiten zijn toegevoegd, zoals het kalibreren van onderdelen, adaptiewaarden resetten/aanpassen en het coderen van ECU's. Naast deze nieuwe functies, kan de iCarsoft POR V3.0 ook een diepe diagnose stellen in alle systemen en servicefuncties uitvoeren, zoals een service reset, EPB bedienen etc. Wil je weten wat voor jouw auto mogelijk is, kijk dan onderaan de pagina, hier hebben we voor jou alle functies per model en type op een rijtje gezet.

✓ Volledige EOBD/OBD2 ondersteuning
✓ Foutcodes uitlezen en wissen in alle aanwezige Volvo en Saab systemen
✓ Live data en freeze frame weergave
✓ Speciale functies: Olie/service reset EPB, SAS, DPF, ETC
✓ Componenten aansturen en coderen
✓ Adaptiewaarden resetten
✓ Kalibreren van componenten
✓ Nederlandstalig
Read more
Got a question about this product?
Our team is ready to answer all your questions.
FAQ
Contact us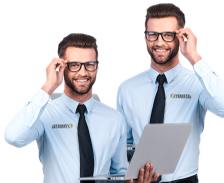 iCarsoft POR V3.0 Porsche
De iCarsoft POR V3.0 is bij uitstek geschikt voor de gevorderde hobbyist die alles aan zijn auto zelf wil uitvoeren. Doordat je met de simpele menustructuur makkelijk een diagnose kan stellen en onderhoudsfuncties kan uitvoeren, maakt het dat de POR V3.0 voor alle dagelijkse handelingen gebruikt kan worden.
Bovenop het diagnose en service deel, maakt de iCarsoft POR V3.0 het ook heel makkelijk om andere meer geavanceerdere functies uit te voeren, bijvoorbeeld het coderen van nieuwe injectoren, kalibreren van sensoren, de remleidingen ontluchten en nog veel meer. Mocht je willen weten wat voor jouw auto mogelijk is, bekijk dan onderaan de pagina de functielijsten per model.
Wat kan de iCarsoft POR V3.0?
Volledig uitlezen van het OBD2/EOBD motormanagement
Weergeven van live en freeze frame data
Uitlezen van VIN, CIN en CVN voertuiginformatie en automatische voertuigherkenning
Uitlezen van andere Porsche specifieke elektronische systemen, zoals ABS, airbags, transmissie, instrumentenpaneel, remmen, verlichting etc.
Resetten en instellen van olie/service intervallen
Accu registratie (BMS)
Openen en sluiten van de elektronische handrem (EPB)
Stuurhoeksensor kalibratie
DPF voor roetfilter regeneratie
ETC voor gasklep inleren/kalibreren
Injectoren coderen
Body control module (BCM), bijvoorbeeld het resetten of verwijderen van de adaptatiewaarden en het aansturen van de module
Transmissie (TCM), bijvoorbeeld het resetten of verwijderen van de adaptatiewaarden en het wijzigen van het oliepeil
TPMS programmeren van nieuwe sensor ID's en foutcodes in het systeem uitlezen en resetten
Luchtvering adaptatiewaarden en aansturing
Aansturen en resetten van de airco compressor
Kalibreren van de stoelen
Kalibreren van de koplampen
Gratis levenslang updates van iCarsoft

Ondersteunde modellen:
911 (991)
911 (992)
911 (996)
911 (997)
GT2 (996)
GT3 (996)
918 Spyder
Boxster/Cayman (981)
Boxster/Cayman (982)
Boxster/Cayman (986)
Boxster/Cayman (987)
Carrera GT
Cayenne-9PA (tot bouwjaar 2010)
Cayenne-92A (bouwjaar 2011 - 2017)
Cayenne-9YA (vanaf bouwjaar 2018)
Cayman GT4 Clubsport
Macan
Panamera-970 (tot bouwjaar 2017)
Panamera-971 (vanaf bouwjaar 2018)
Wat wordt er bij de iCarsoft geleverd?
iCarsoft POR V3.0 diagnose en service apparaat
Universele OBD2 (systeem)kabel
USB kabel voor updates
Opbergtas
Handleiding
Advantages & drawbacks
Volledig EOBD/OBD2 compatibel
Ondersteuning voor oudere OBD1 voertuigen
Foutcodes uitlezen en wissen in alle aanwezige systemen
Live data en freeze frame weergave
Speciale functies: Olie/service reset EPB, SAS, BMS, DPF, ETC
Componenten aansturen en coderen
Adaptiewaarden resetten
Kalibreren van componenten
Nederlandstalig
Enkel geschikt voor Porsche
Often purchased together with...
Specs summary
Manufacturer

Porsche

Device properties

Gratis updates, Uitleesapparaat, Updates

Features

ABS, Accu inleren, Actuatoren aansturen, Airbag, Coderen, Componenten testen, Elektronische parkeerrem openen, Foutcodes wissen, Freeze frame, Gasklep inleren, Injectoren inleren, Inleren onderdelen, Lambdasonde / o2 sensors, Live data, Motor uitlezen, Motormanagement reset, Olie reset, Programmeren, Remblok reset, Roetfilter regeneren, Scantool, Service reset, Stuurhoeksensor kalibreren, Transmissie

Protocol

CAN, EOBD, ISO 9141, J1850 PWM, J1850 VPW, K-Line, KWP-2000, OBD1, OBD2
No reviews have been published.