iCarsoft EU Max
The iCarsoft EU Max is a diagnostic device in the iCarsoft lineup that is specifically designed for European car brands. Its functionalities are the same as its larger counterpart, the CR Max, but in a more compact format and tailored to European cars. While the EU Pro and CR Pro models were focused on diagnostics and minor maintenance tasks, the EU Max is equipped with extensive diagnostic software for serious enthusiasts, small garage businesses, and fleet managers. With this advancement, iCarsoft has created a device with many capabilities at a very reasonable price.

The iCarsoft EU Max offers extensive coverage for European car brands and models, including both modern cars with OBD2 and older cars with OBD1. The EU Max can do more than the EU/CR Pro models; it now includes features such as resetting adaptation values, performing service functions in various modules, and conducting deeper diagnostics than ever before.

✓ Full EOBD/OBD2 support
✓ Read and clear fault codes in all existing systems
✓ Live data and freeze frame display
✓ Special functions: Oil/service reset EPB, SAS, DPF, ETC
✓ Component control
✓ Reset adaptation values
✓ Calibration of components
✓ Available in multiple languages
Read more
Got a question about this product?
Our team is ready to answer all your questions.
FAQ
Contact us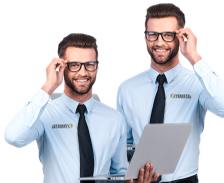 iCarsoft EU Max diagnostic and service device for European cars
The EU Max is introduced to the market for serious enthusiasts and smaller garage businesses primarily working with European car brands. The EU Max is highly accessible due to its attractive price for the capabilities it offers. This device not only performs a complete diagnosis in all present modules but also allows for extensive service functions. Examples include erasing learned (adaptation) values from specific systems (ECUs), calibrating various systems, and initializing new components.

The iCarsoft EU Max also retains all the "basic" diagnostic functions and service functions that you're accustomed to from the EU Pro and CR Pro models, such as performing a service reset, operating the electronic handbrake, and coding injectors, etc. If you have specific questions about support for your car or certain functions, please contact us, we'd be happy to assist.
What can the iCarsoft EU Max do?
Complete reading of OBD2/EOBD engine management
Displaying live and freeze frame data
Reading VIN, CIN, and CVN vehicle information and automatic vehicle recognition (vehicle-dependent)
Reading other specific electronic systems such as ABS, airbags, transmission, instrument panel, brakes, lighting, etc.
Guided service functions on the screen
Resetting and setting oil/service intervals
Battery registration (BMS)
Opening and closing the electronic handbrake (EPB)
Steering angle sensor calibration
DPF for soot filter regeneration
ETC for throttle valve learning/calibration
ABS/Brake bleeding
Injectors coding
Body control module (BCM), e.g., resetting or deleting adaptation values and controlling the module
Transmission (TCM), e.g., resetting or deleting adaptation values and changing oil level
TPMS IDs and reading/resetting fault codes in the system
Air suspension adaptation values and control
Controlling and resetting the air conditioning compressor
Seat calibration
Headlight calibration
Free lifelong updates from iCarsoft
What is included with the iCarsoft?
iCarsoft EU Max
Universal OBD2 (system) cable
USB cable for updates
Carrying case
Manual
iCarsoft EU Max languages
Danish
German
English
Finnish
French
Hungarian
Italian
Dutch
Norwegian
Polish
Portuguese
Russian
Spanish
Czech
Swedish
Advantages & drawbacks
Fully EOBD/OBD2 compatible
Compatible with OBD1 vehicles
Read and clear fault codes in all available systems
Live data and freeze frame display
Special functions: Oil/service reset, EPB, SAS, BMS, DPF, ETC, and more
Control components
Learn certain parts
Reset adaptation values
Calibrate components
Available in Dutch
Excellent price-to-quality ratio
Only suitable for European car brands
Often purchased together with...
Specs summary
Manufacturer

Abarth, Alfa Romeo, Audi, BMW, Citroën, Dacia, Fiat, Ford EU, Lancia, Land Rover, Mercedes, Mini, Opel, Peugeot, Porsche, Renault, Saab, Seat, Skoda, Smart, Volkswagen, Volvo

Device properties

Free updates, Handheld, Updates

Features

ABS, Battery coding, Controlling Actuators, Airbag, Component testing, Operate electronic parking brake, Erase fault codes, Freeze frame, Teach in throttle valve, Injector coding, Parts coding, Lambda probe / o2 sensors, Live data, Engine diagnostics, Engine management reset, Oil reset, Brake pad reset, DPF regeneration, Scantool, Service reset, Immobilizer, Calibrate steering angle sensor, Transmission

Protocol

CAN, EOBD, ISO 9141, J1850 PWM, K-Line, KWP-2000, OBD1, OBD2
No reviews have been published.