iCarsoft EU Pro
The iCarsoft EU Pro is suitable for all European car brands that communicate via OBD2. With the EU Pro, any module can be read out. The error codes found can be cleared. Besides the diagnostic functions, the iCarsoft also has special functions for resetting and setting oil and service intervals, releasing the electronic parking brake, calibrating the steering angle sensor, learning a new battery (battery registration), regenerating the particulate filter and learning the throttle valve.

✓ EOBD/OBD2 (gasoline from the year 2001 and diesel from the year 2004 or before)
✓ Read and clear error codes in all existing systems
✓ Live data and freeze frame display
✓ Special functions: Oil/service reset EPB, SAS, BMS, DPF, ETC
Read more
Got a question about this product?
Our team is ready to answer all your questions.
FAQ
Contact us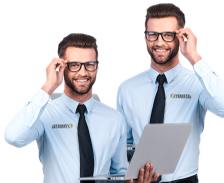 iCarsoft EU Pro
The iCarsoft EU Pro is the latest diagnostic device from iCarsoft suitable for all European car brands communicating via OBD2. This includes; all gasoline cars younger than the year 2001 and all diesel cars younger than the year 2004. The EU Pro is newly developed by iCarsoft as a successor to first series and has some additional service features compared to their predecessors. Thus, the iCarsoft EU Pro can also work fine with the latest models in all areas. The new added special functions are: BMS for learning/registering a battery after replacement, DPF for regenerating the particulate filter, ETC for learning the throttle valve and SAS for calibrating the steering angle sensor.
What is the iCarsoft EU Pro capable of?
Readout of OBD2/EOBD engine management
Reading out other electronic systems, such as ABS, airbags, transmission, instrument panel, brakes, lights etc etc.
Resetting and setting oil/service intervals
Opening and closing of the electronic parking brake (EPB)
Steering angle sensor calibration
Battery management system for battery registration
DPF for particulate filter regeneration
ETC for gas valve learning
Found error codes are displayed with description
Error code tips to determine the cause of the error code faster
Readout of VIN, CIN and CVN vehicle information
Display of live data and freeze frame
Free updates via iCarsoft updater
What gets delivered with the iCarsoft?
iCarsoft EU Pro reader
Universal OBD2 cable
Storage bag
Manual
Advantages & drawbacks
EOBD/OBD2 (gasoline from the year 2001 and diesel from the year 2004 or before)
For some Car Brands limited OBD1 support
Read and clear error codes in all existing systems
Live data and freeze frame display
Special functions: Oil/service reset EPB, SAS, BMS, DPF, ETC
Only suitable for European car brands
Often purchased together with...
Specs summary
Manufacturer

Abarth, Alfa Romeo, Audi, BMW, Citroën, Dacia, Fiat, Jaguar, Lancia, Land Rover, Mercedes, Mini, Opel, Peugeot, Porsche, Renault, Seat, Skoda, Smart, Volkswagen, Volvo

Device properties

Free updates, Handheld, Updates

Features

ABS, Battery coding, Airbag, Operate electronic parking brake, Erase fault codes, Freeze frame, Teach in throttle valve, Injector coding, Parts coding, Lambda probe / o2 sensors, Live data, Engine diagnostics, Engine management reset, Oil reset, Brake pad reset, DPF regeneration, Scantool, Service reset, Calibrate steering angle sensor, Transmission

Protocol

CAN, EOBD, ISO 9141, J1850 PWM, J1850 VPW, KWP-2000, OBD1, OBD2
Review by Kristof
Works pretty well...
Works pretty well . Have already remedied certain ones with it.
27-01-2023
Review by Patrick
Too bad the it m...
Too bad the ford brand is not included in the services of this device due to Other system
06-09-2022
Review by K-Automotive
Easy to use...
Easy to use, fast working
05-05-2022
Review by Henk Jonker
Fine product but z...
Great product but very concise instructions for use.
28-04-2022
Review by A. Tromp
Is a lot with out...
Is a lot to read and reset with , improvement would like to be able to read more with the Dsg of my car
06-04-2022
Review by Remi
You can get a lot of probl...
You can solve a lot of problems with it, where you would have to pay a lot of money at the car dealer to be able to do this. including transmission readout battery learn, battery check if it is charging or not, display the fault codes and the cause of them. so am very happy with the ICarsoft EU Pro!
11-02-2022
Review by Cederik Warnitz
Very good but sometimes ...
Very good but sometimes I find nothing of info about an error code that is there.
12-01-2022
Review by Kroon
Device does fall me...
Device not so bad Does not see many error codes
19-10-2021
Review by Jeroen Eijlers
Have chosen him to m...
Have chosen it to maintain my Mercedes evt friends or acquaintances to help. Eu model is therefore perfect for me
03-09-2021
Review by M van de Logt
Unfortunately, not yet ni...
Unfortunately, not yet for the latest model car.
09-04-2021
Review by Bareld
Extensive possible...
Extensive capabilities to diagnose correctly. Works excellently on all modules
12-02-2021
Review by Michael Vermeer
good product. can he...
good product. can connect it to all car brands with an obd2 hookup
27-01-2021
Review by autohuisede v wirdum
well but something on top...
good but slightly superficial no manual with her device
18-01-2021
Review by Caluwaert
Simple, straightforward ...
Simple, straightforward operation device
28-12-2020
Review by Rob van der Meer
For an onervare ob...
For an inexperienced obd user, the menu structure was very clear. Especially nice that it was readable in the Dutch language
14-10-2020
Review by Ton
Excellent product with a...
Great product with fine operation.
07-09-2020
Review by Ad van Doorn
Product briefly tried...
Tried product briefly and seems to work fine. To make a good judgment the product will need to be used longer, but so far positive.
29-07-2020
Review by Marcel
Simple to use and...
Simple to use and suitable for many vehicles
04-06-2020
Review by R. Kort
It is ready and clear...
It is ready and clearly described on the site. So you can hardly buy anything wrong, I think.
28-05-2020
Review by SJ-Consult BV
Does perfectly what I ...
Does perfectly what I expected it to do!
22-05-2020
Review by Tom Harskamp
Works easily, self...
Works easily, even registered me battery.... A piece of cake and now I can easily reset my maintenance ?
02-03-2020
Review by parteculier
Because it works well
because it works well goodt producht
27-12-2019
Review by Jeroen
User-friendly,...
User-friendly, and meets my requirements
09-12-2019
Review by anonymous
It is a simple to...
It is a simple to operate device without too many bells and whistles that you will enjoy a lot.
26-08-2019
Review by Pieter
You can use all the european...
You can read and reset all european cars from 2001 onwards
28-02-2019