Autel MaxiDAS DS808BT
De Autel MaxiDAS DS808BT is de langverwachte opvolger van de zeer populaire MaxiDAS DS708 welke al geruime tijd niet meer geproduceerd word. De DS808BT is compleet nieuw opgebouwd met een krachtige Android tablet als basis, het draadloze VCI systeem en versimpelde software uit de MaxiSys serie. Dit maakt dat de DS808 een zeer krachtig en toekomst vast systeem is geworden. Ook de nieuwe snelle intuïtieve gebruikersinterface maakt dat elke garage een flinke tijdsbesparing op diagnose en servicewerkzaamheden wint. Naast zeer uitgebreide diagnose en servicemogelijkheden, zoals service reset, accu inleren, EPB bedienen etc. kan de DS808BT ook componenten (oftewel actuatoren) aansturen en testen.
✓ EOBD/OBD2 én OBD1 motormanagement diagnose voor alle automerken
✓ Touchscreen Android tablet ontwerp
✓ Draadloze verbinding via Bluetooth
✓ Diagnose van alle modules
✓ Live data en Freeze Frame data weergave met de mogelijkheid deze op te slaan en opnieuw af te spelen
✓ I/M Readiness emissietest
✓ Service mogelijkheden: BMS, SAS, DPF, EPB, SRS, Olie reset
✓ Inleren van injectoren
✓ Testen en aansturen van componenten (actuatoren)
✓ Geleverd met een complete set OBD1 verloopkabels
✓ Volledig Nederlandstalig met 2 jaar garantie
Read more
Got a question about this product?
Our team is ready to answer all your questions.
FAQ
Contact us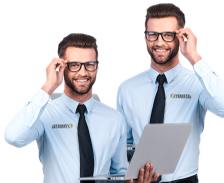 Autel MaxiDAS DS808BT
De DS808BT wordt standaard zeer compleet geleverd met een complete set van OBD1 verloopkabels om ook oudere auto's uit te kunnen lezen en service hierop uit te voeren. Gezien de DS808 serie de software ontleent van de MaxiSys modellen, zijn updates zeer regelmatig beschikbaar. Maar ook de meer exotische automerken zoals Ferrari, Lamborghini, Maserati etc. worden ondersteund. Doordat de DS808BT ondersteuning heeft voor meer dan 80 automerken, biedt dit een enorme voorsprong op de goedkoper gepositioneerde MX808(TS) serie. Daarnaast is de DS808BT ook draadloos met een bluetooth VCI, dit maakt dat je niet gebonden bent om op één plek diagnose of service moet uitvoeren. Zo kan je componenten aansturen terwijl je zelf onder de motorkap of onder de auto kan blijven. Op deze manier is het niet nodig om deze handelingen met twee man uit te voeren.
Zoals vermeld is de DS808BT de opvolger van de DS708 serie welke de standaard was in elke onafhankelijke garage. Er zijn verbeteringen aangebracht in onder meer de software, de snelheid van diagnose en service, de vertaling van het apparaat en de uitgebreidere ondersteuning qua nieuwe modellen. Met de DS808BT kan je weer jaren vooruit, mede dankzij het modulaire Android platform van de tablet en de updates welke via Wi-Fi gedownload en geïnstalleerd kunnen worden.
De mogelijkheden van de MaxiDAS DS808BT op een rij:
Wanneer je de uitgebreide coderingsmogelijkheden van onderdelen uit de MaxiSys lijn niet nodig hebt, maar wel op het hoogste niveau diagnose, service en componenten (actuatoren) wilt aansturen, is de MaxiDAS DS808 serie de juiste keuze. Het biedt een enorm veelzijdige en uitgebreide set met alles wat je nodig hebt. Ook de meegeleverde OBD1 koppelstukken, draadloze VCI en de robuuste tablet maken dat in deze prijsklasse de DS808BT ongeëvenaard is, andere merken bieden op geen enkele manier zulke hoge kwaliteit voor deze prijs. Tevens is de Nederlandstalige vertaling van de DS808BT van het hoogste niveau vergeleken met andere merken. Dit maakt dat je snel en accuraat kan werken.
Leest en wist foutcodes in alle systemen van meer dan 80 automerken
Volledige diagnose van oude automerken met meegeleverde OBD1 verloopstukken
Ongeëvenaarde OE-dekking van alle elektrische systemen
Uitgebreide ECU informatie, matching en aanpassingen
Live- en freeze frame data weergeven van alle systemen van de auto
Zeer uitgebreide service functies
Actuatoren (componenten) testen en aansturen middels actieve tests
Olie service reset
Resetten van onderhoudsintervallen
Accu reset en accu registratie (BMS)
(Geforceerd) regenereren van het roetfilter (DPF)
Resetten van de stuurhoeksensor (SAS)
Vrijgeven elektrische parkeerrem (EPB) en remblok reset
Injectoren programmeren
Gasklephuis inleren
Live data opnemen en afspelen
O2 monitor, on-board monitor, I/M readiness uitvoeren

Automatische voertuig herkenning via "Auto VIN"
Diagnoserapporten printen via de PC en via Wi-Fi
Eerste jaar gratis updates, daarna betaald (het apparaat zal blijven werken als je niet voor verlenging kiest).
Wat krijgt u geleverd?
Autel MaxiDAS DS808BT diagnosetablet op basis van Android
Draadloze Autel OBD2 bluetooth VCI
OBD1 verloopstekkers inclusief opbergdoos
Handleiding
Externe voedingsadapter

Opbergkoffer
Autel DS808BT Technische specificaties:
| | |
| --- | --- |
| Besturingssysteem | Android 4.4.4 |
| Processor | Cortex-A9 processor 1.5GHz |
| Geheugen voor opslag | 32GB |
| Scherm | 7.0 inch 1024 x 600 pixels LED touchscherm |
| Accu | 5.000 mAh 3.7 V Lithium-polymeer batterij |
| Afmetingen diagnosetablet | 237,8mm x 148,6mm x 35,5mm |
Advantages & drawbacks
EOBD/OBD2 én OBD1 motormanagement diagnose voor alle automerken
Touchscreen Android tablet ontwerp
Draadloze verbinding via Bluetooth
Diagnose van alle modules
Live data en Freeze Frame data weergave met de mogelijkheid deze op te slaan en opnieuw af te spelen
I/M Readiness emissietest
Service mogelijkheden: BMS, SAS, DPF, EPB, SRS, Olie reset
Testen en aansturen van componenten (actuatoren)
Geleverd met een complete set OBD1 verloopkabels
Volledig Nederlandstalig met 2 jaar garantie
Geen ingebouwde printer, printen gaat via WiFi of bluetooth
Duurder dan de voorganger DS708
Often purchased together with...
Specs summary
Manufacturer

Abarth, Alfa Romeo, Aston Martin, Audi, BMW, Bentley, Chevrolet, Chrysler, Citroën, Dacia, Daihatsu, Dodge, Ferrari, Fiat, Ford EU, Ford USA, General Motors, Honda, Hyundai, Infiniti, Jaguar, Jeep, Kia, Lamborghini, Lancia, Land Rover, Lexus, Maserati, Mazda, Mercedes, Mini, Mitsubishi, Nissan, Opel, Peugeot, Porsche, Renault, Rolls-Royce, Saab, Seat, Skoda, Smart, Subaru, Suzuki, Iveco, Toyota, Universeel, Volkswagen, Volvo

Device properties

APK 2, Bluetooth verbinding, Eigen accu, Touchscreen, Uitleesapparaat, Updates, Verbinden met computer, WIFi verbinding

Features

ABS, Accutest, Accu inleren, Actuatoren aansturen, Airbag, Componenten testen, Elektronische parkeerrem openen, Foutcodes wissen, Freeze frame, Gasklep inleren, Injectoren inleren, Interface, Lambdasonde / o2 sensors, Live data, Motor uitlezen, Motormanagement reset, Olie reset, Remblok reset, Roetfilter regeneren, Scantool, Service reset, Startonderbreker / immo, Stuurhoeksensor kalibreren, Transmissie

Protocol

CAN, EOBD, ISO 9141, J1850 PWM, J1850 VPW, JDM, JOBD, K-Line, KWP-2000, OBD1, OBD2
No reviews have been published.